The next chapter
---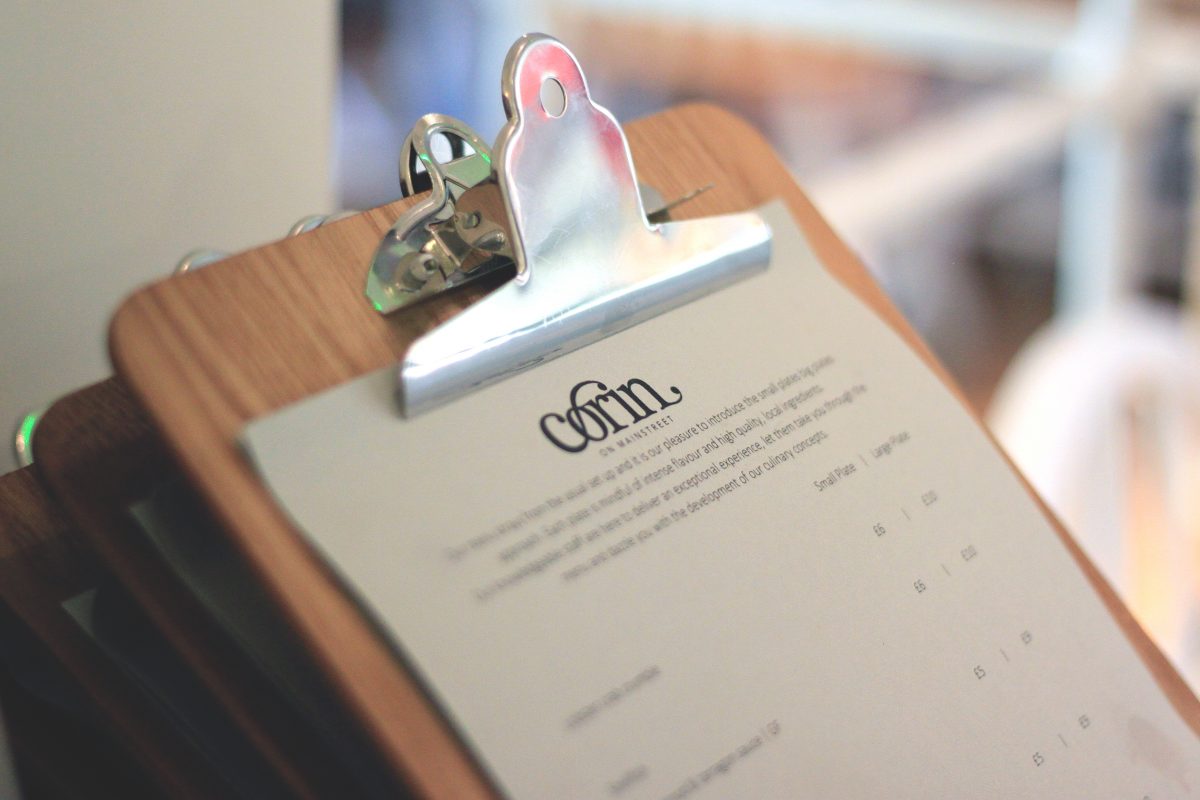 A running theme through Corin has predominantly been of change in the last 8 months. The most recent changes being the new kitchen team and manageress who are on board to take the restaurant to the next station on the Main Street express. Manageress Erin Robbie is excited for the new challenge ahead and looking forward to delivering that Corin experience that so many of our diners enjoy.  
As many customers may have noticed, the menus have also gone through a change of their own; the A La Carte with the season, as well as an all-new lunch and 30 minute guarantee express lunch and kids menu have been i
ntroduced.
The small plate, large plate concept which featured as the restaurants lunch and mid-week evening menu is one that will be revisited next summer, a season best suited to lighter bites. The newly appointed head chef Andy Archer will take Corin into the Autumn and Winter seasons with his seasonal and local produce inspired menus.
Take note of the Brompton Bay Lobster and Crab, Walled Garden beetroot from Helens Bay, the Bramley apple from Armagh and Pak Choi from Ballymena, to name drop a few.
A seasonal A La Carte will be available Monday through to Saturday evenings with a variety of Gluten Free and Vegetarian options. Vegans can also be catered for, it is advised to let the restaurant know of any dietary requirements upon reserving a table so the chef can prepare some options.
The new lunch menu is served until 3pm Monday through to Thursday and up until 5pm every Friday and Saturday. It boasts brunch and light
bite choices, gourmet sandwiches and hearty seafood options.
For those in a rush or on a deadline the 30 minute express lunch is guaranteed to have you seated, served and cleared within 30 minutes.
The Sunday set menu served from noon until 7:30pm is a family orientated approach with kids aged 11 and under eating free. The set menu offers diners a 2 or 3 course meal with a glass of house wine, the style is typical Sunday Roast fashion. The kids menu available all week has an added option of a mini roast.
A festive set menu for the Christmas season is also brewing and plans are in the pipeline for monthly evenings such as blind tasting nights hosted by Doctor and Chef Phil McCrea.
All menus available on our website
 By Zoe Latimer