A Closer look at Shortcross
---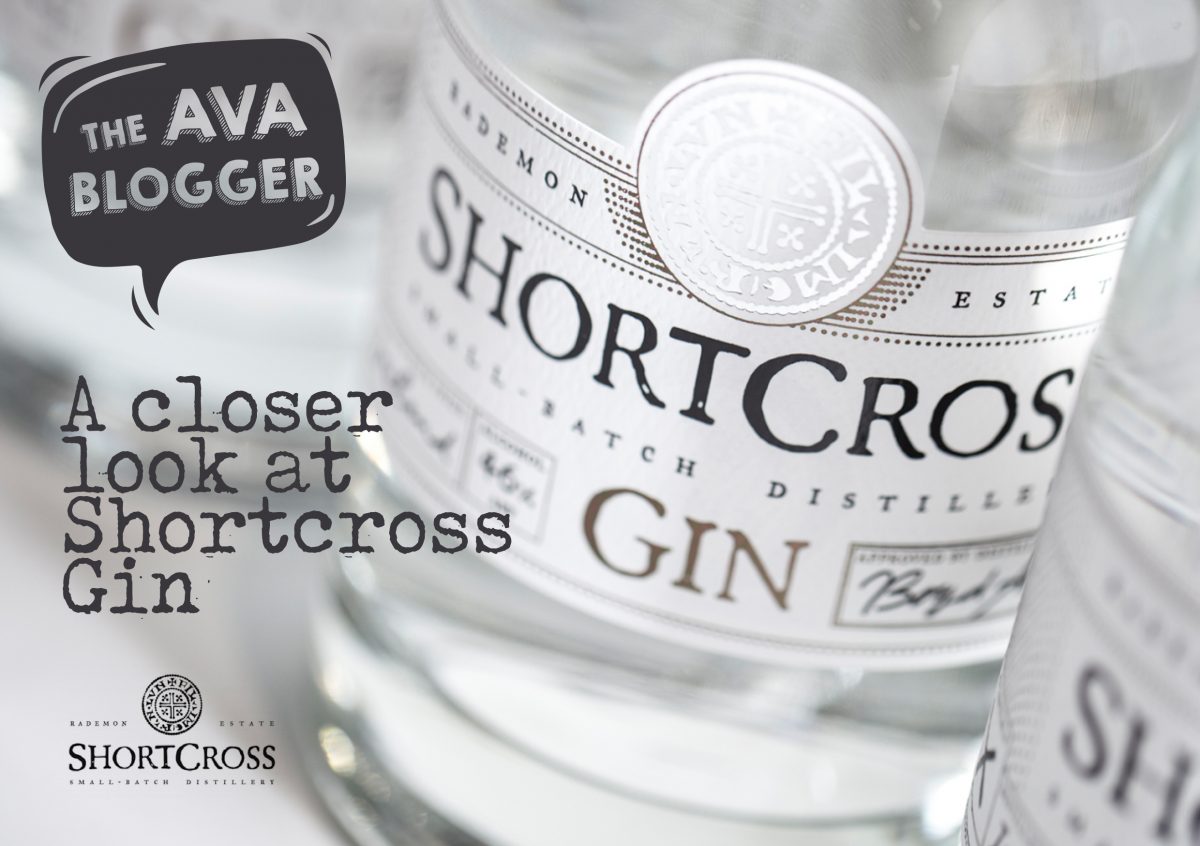 …and why it should be your next Gin of choice.
Northern Ireland's first award winning craft distillery made it's Gin debut in 2014 and it took no time at all to establish itself within the beverage industry. Picking up two medals in the Gin Masters 2014 Awards in the Super Premium and Micro Distillery categories.
Their Awards and Accolades have defined and cemented their position within the premium spirit range. Highly decorated and in demand, here's the story behind what makes this Northern Irish Gin such a success.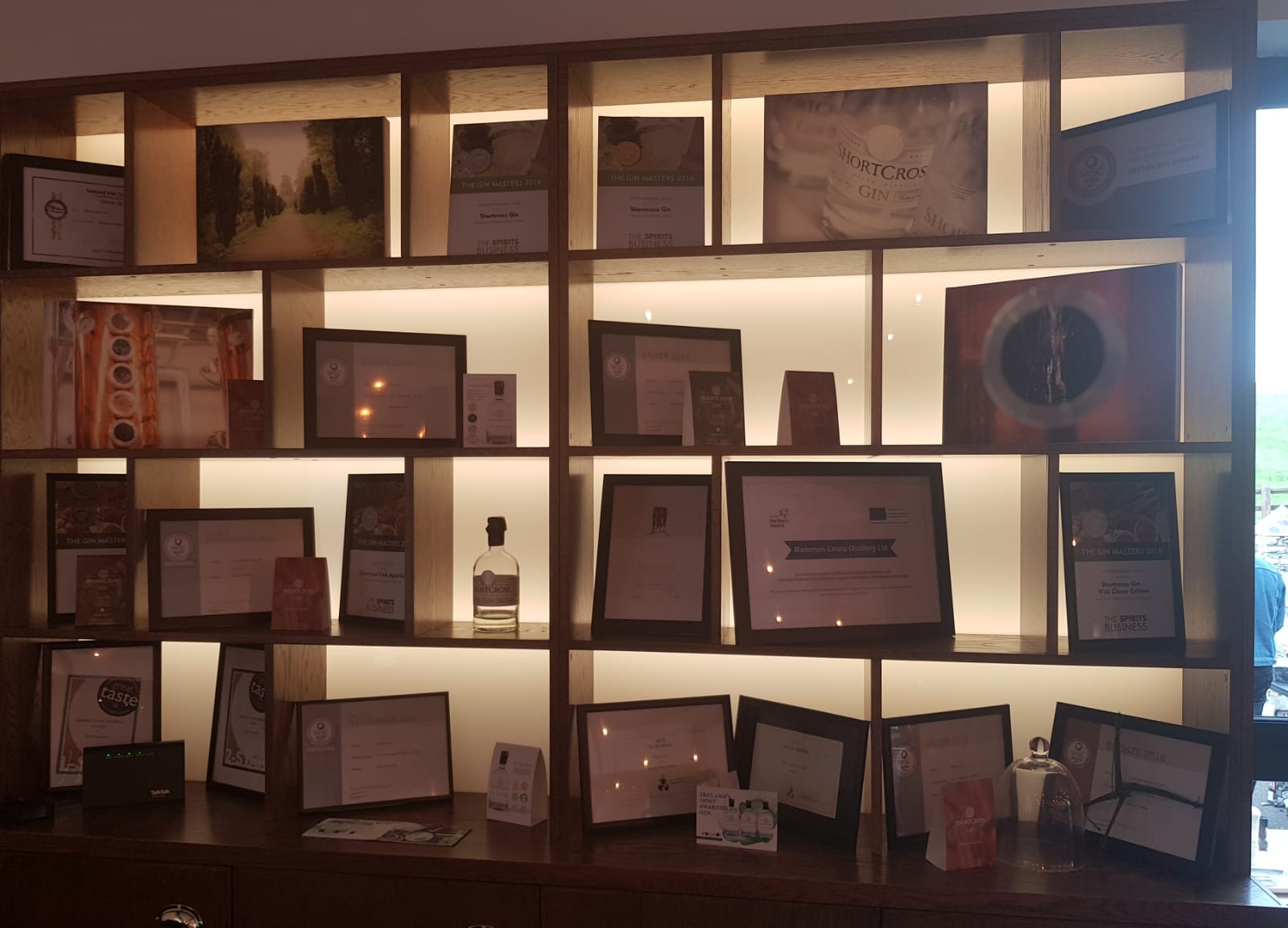 passion
The best place to start when talking about Shortcross, is passion. When their Brand Ambassador, Mark paid The Ava Team a visit earlier this month he conveyed the story of Fiona and David perfectly. Creating this Gin was like a love affair the pair were having together, a love affair that took them across the world sourcing ingredients like Juniper, Coriander, Orange and Cassia.
Upon their return home the pair rekindled a distilling tradition that spans back centuries in Ireland, installing a handcrafted 450 Litre Copper Pot Still. Bringing yet more passion to the table, they wanted to do this right, and we're so glad they did!
Their Gin story blends their travel experiences with the wildlife of home to deliver a truly exceptional Gin. Behind the truly exceptional Gin is the passionate team of dedicated staff that deliver day in, day out, which includes Distillers, Brand Ambassadors, Tour Guides, Marketing and Events Co-ordinators.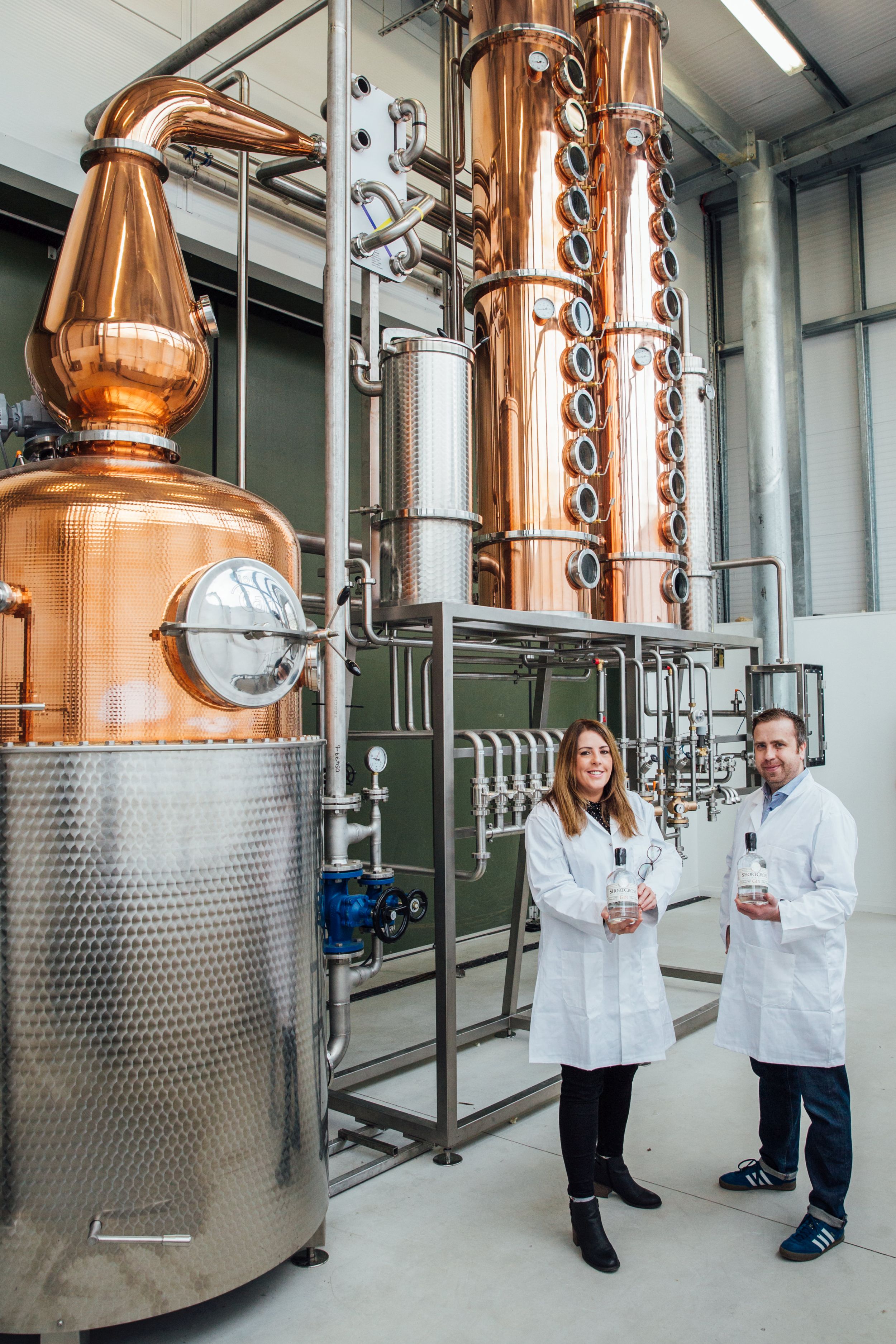 inspiration
The gin is very much inspired by the story of Fiona and David, as well as the distillery and the grounds it is nestled within. The Rademon Estate boasts flourishing green forests and gardens with abundant plants and wildlife. Alive with nature and a playground for botanicals, the location of the distillery is perfect for creating Gin.
The Gin is almost a mirror image to the grounds it is crafted on,  the Shortcross team forage for wild Clover, Elderflowers and Elderberries, even the pure water used within the distillation process is drawn from the historic Rademon Estate Well. Apples are sourced locally and the Juniper, Coriander, Orange and Cassia are imported from locations the couple have visited around the world.
Tasting notes
Wild Clover giving a delicate essence of wild meadows
Elderflowers & Elderberries combine to create both uplifting floral notes and smooth flavours
Local Green Apples contribute to the fresh aromas and lively sweet notes

Best described as floral meadows, wild berries and grassy notes, it is highly aromatic with an exceptionally long and smooth finish
The craft
Everything has been thought about with great care and deep consideration, right down to the Still that creates the Gin. The bespoke Still was crafted by the oldest family of German Still Makers with a wealth of expertise creating Artisan Stills.
For those who aren't familiar with Still's and the gin manufacturing process,  (don't worry, neither was I) to put it simply, the Copper Still is gently heated, allowing the liquid to turn into gas to travel through the apparatus. Beside the giant 450L Copper Pot Still are two enrichment columns which have been designed to help create a smooth and aromatic spirit.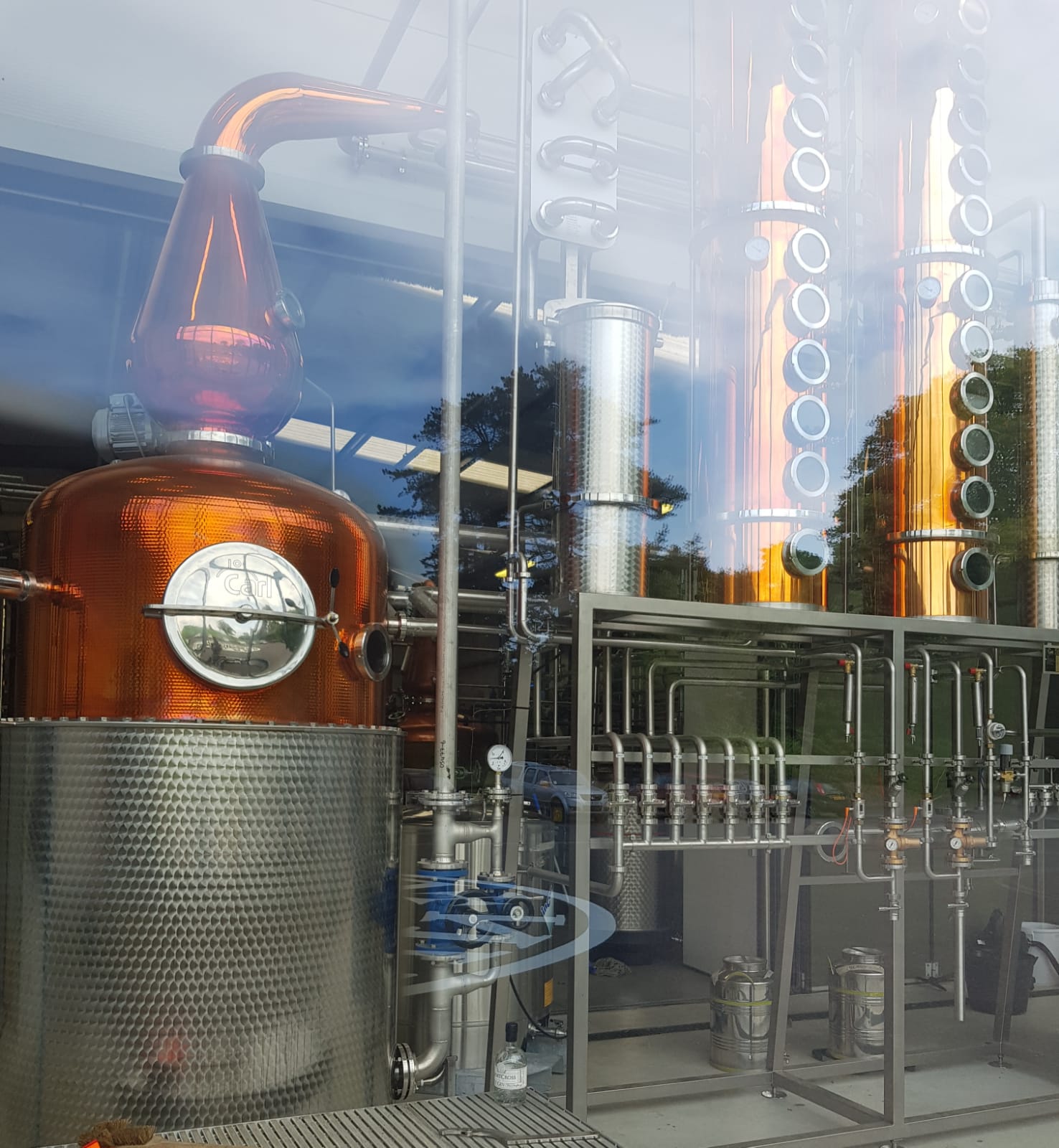 time
Each batch (approximately 400 bottles) of Shortcross is hand bottled, wax dipped, signed and sealed in one sitting and all the staff lend a hand in this process. So next time you crack into a bottle just know, a great deal of time, care, consideration, research and passion has went into it. It is not a gin you idly flick by in a menu, it's a gin you savour, share and indulge in.
Shortcross enjoy their craft and it shows.
Serves & Suggestions
This Gin can actually be sipped neat. Add ice or don't, savour the botanicals and aromas without all the fuss of tonic.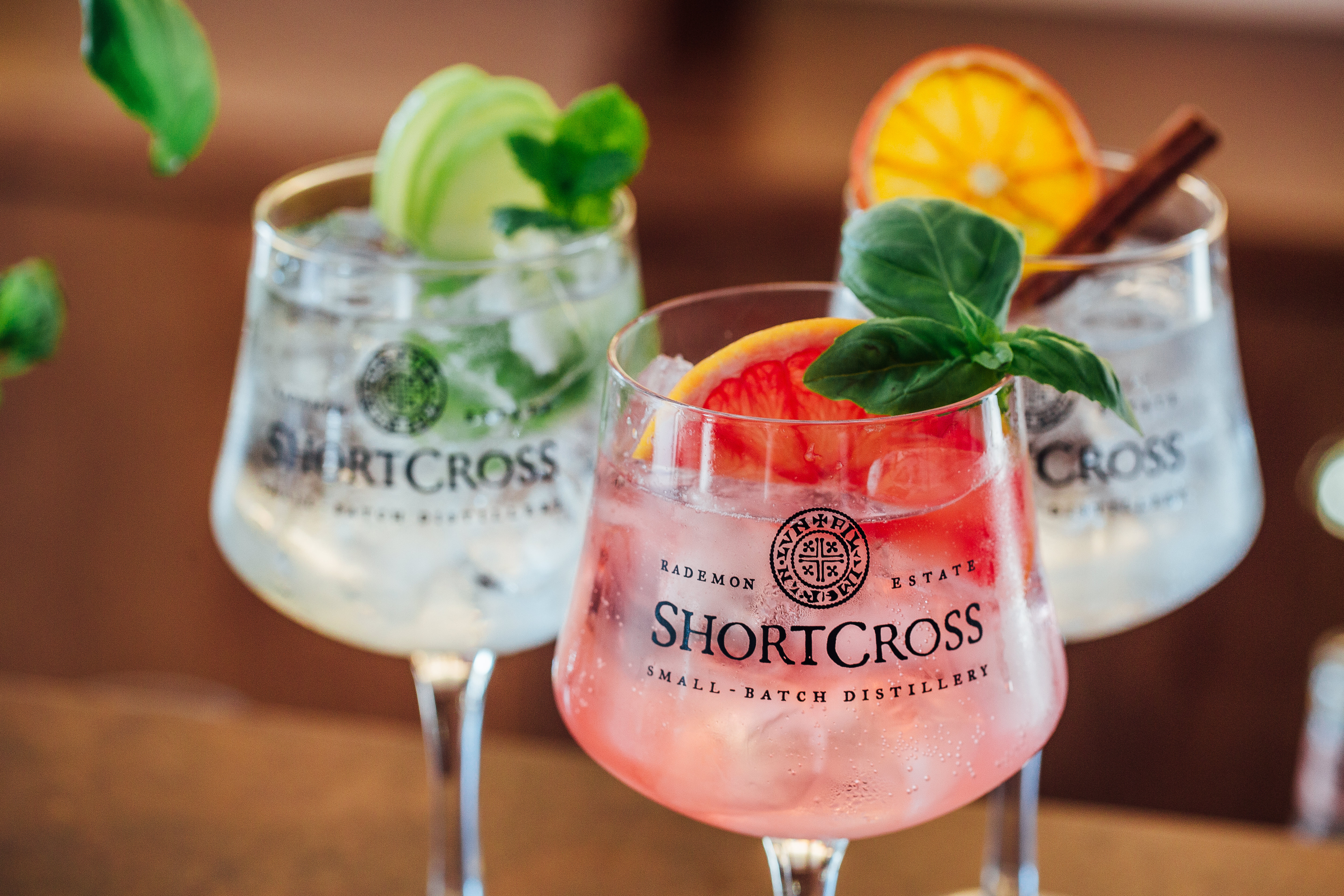 Taken from the Shortcross website
Shortcross Recommendations & Summer serves
Shortcross Ultimate Serve | 50ml Shortcross Gin | Elderflower Tonic Water | Garnish with Orange Peel and Fresh Mint
The Pink Shortcross and Tonic | 50ml Shortcross Gin | 2 Dashes Augostura or Peychaud's Bitters | Indian or Aromatic Tonic Water | Garnish with a Grapefruit wedge and Basil Leaf
Shortcross Sicilian Lemonade | 50ml Shortcross Gin | Sicilian Lemonade | Garnish with crushed Mint Leaves
The Ava Favourite
A Handmade Tale | 50ml Shortcross Gin | Baby Leaf infused Vermouth | Lemon Juice | Homemade Rhubarb Puree
Tours & Tastings
A trip to the distillery highlights the beauty and personal touch of the small scale manufacturing process, for more info here.