Cooking with William
---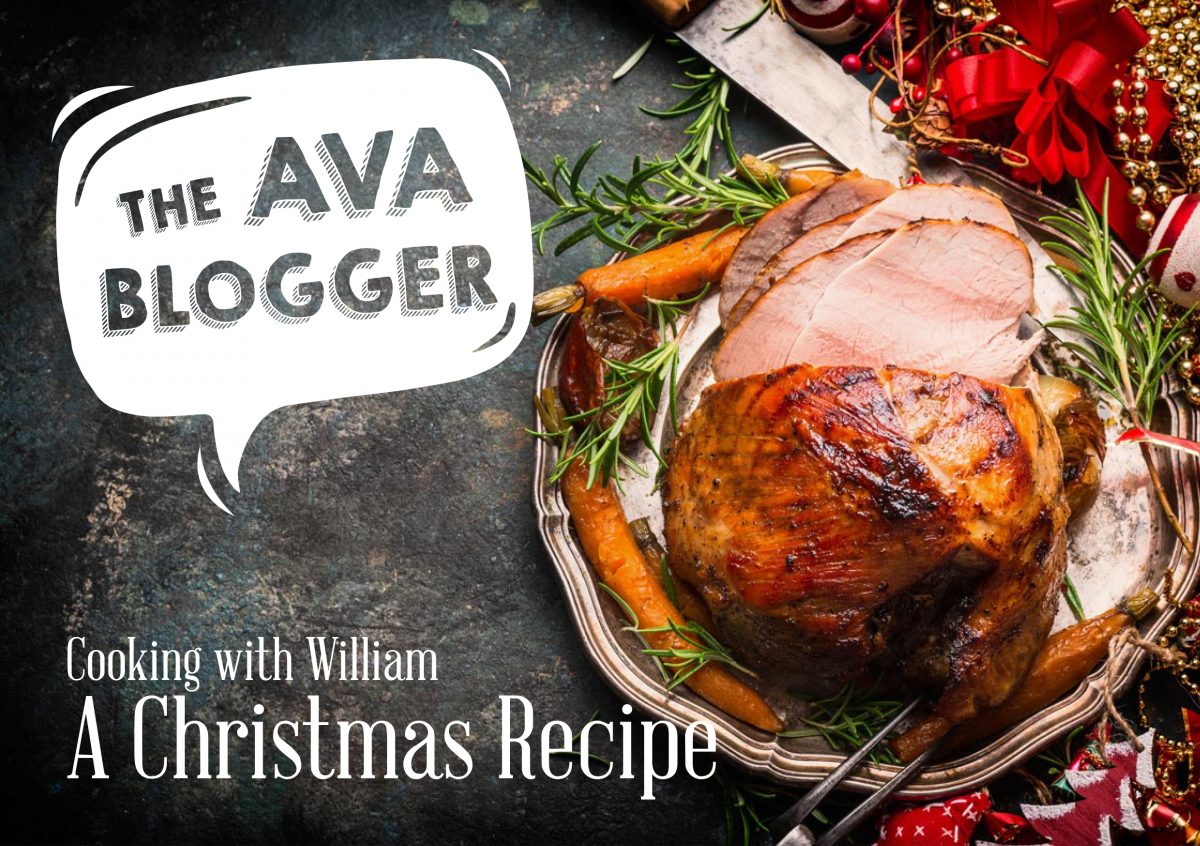 a Christmas hands-on how-to recipe…
Ever wanted to replicate one of The Ava dishes at home? Well Christmas has came early!
We have paired up with Head Chef, William Dawson to create a quick and easy recipe that you can recreate in the comfort of your own home.
This dish is ideal to serve as a sharing starter or as a vegetarian main!
---
Beetroot & Shallot Tarte Tatin infused with Walnut, Orange and Dill dressing (V)
Serves:   1/2 people   Prep time:   10 minutes    Cooking time: 15 minutes
Allergies: contains nuts; Walnut
Dietary Requirements: Use Gluten Free Puff Pastry to make this dish Gluten Free
---
Tarte tatin Ingredients
3 Shallots
4 Red Onion
Orange
1/2 bottle Red Wine
200g Red Currant Jelly
Cooked beetroot x2
Puff Pastry
Dressing ingredients
35g Walnuts, finely chopped
2 tbsp chopped fresh dill
Grated zest of 1/2 an orange
2 tbsp orange juice
1 tbsp lemon juice
2 tbsp olive oil
Fresh Rocket
Method
Prep shallots for the Tarte by cutting them in half. Prep the red onion for the Jam by slicing.
For the Red Wine Jam; add your sliced red onions, red wine and red currant jelly, cook it down until it resembles a sticky jam and onions are soft (pictured below). Leave this to the side.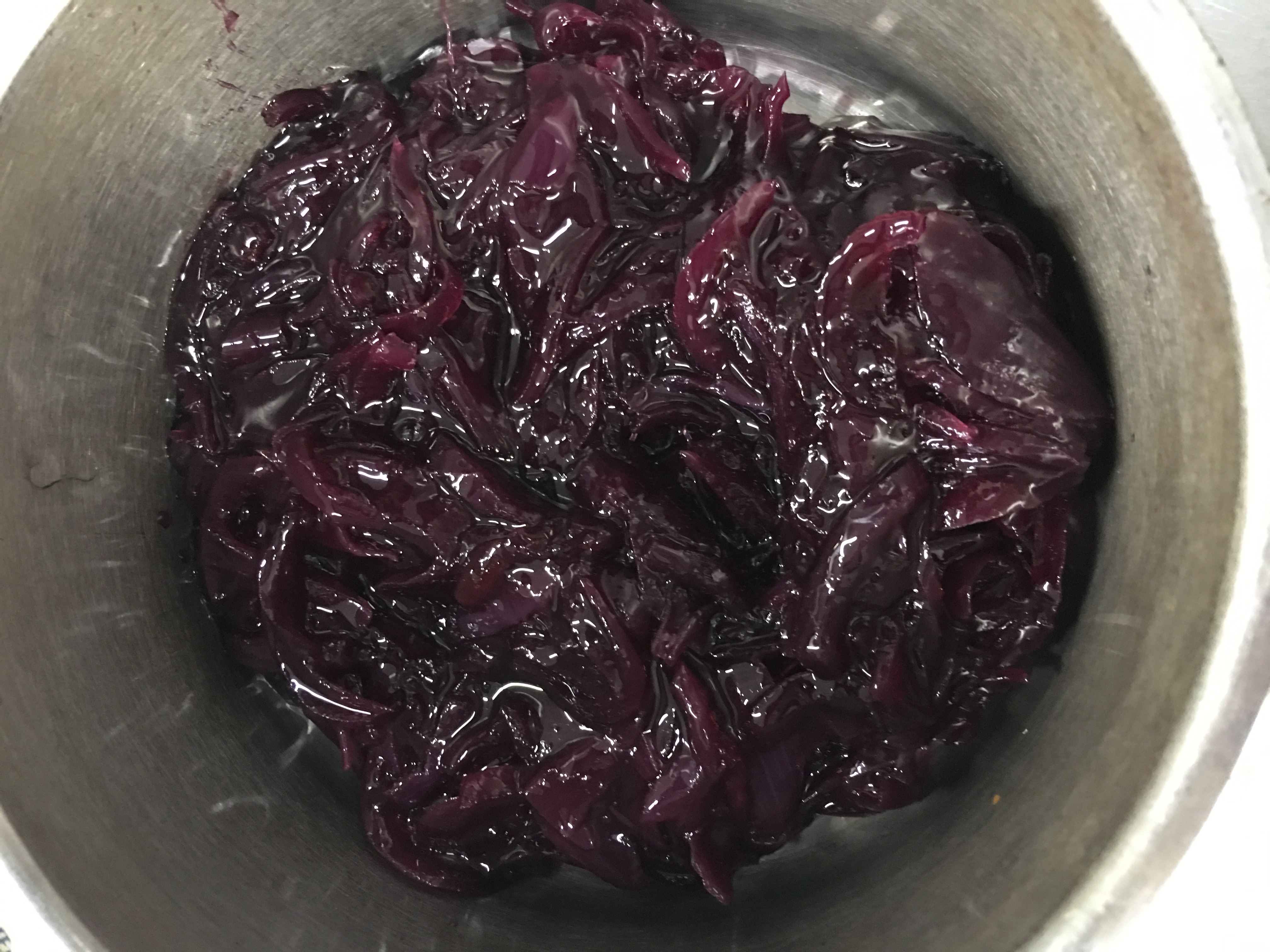 For the Tarte Tatin; heat a frying pan with butter, add shallot halves face down.
Top Tip: Ensure you use a frying pan roughly the same size as your serving plate.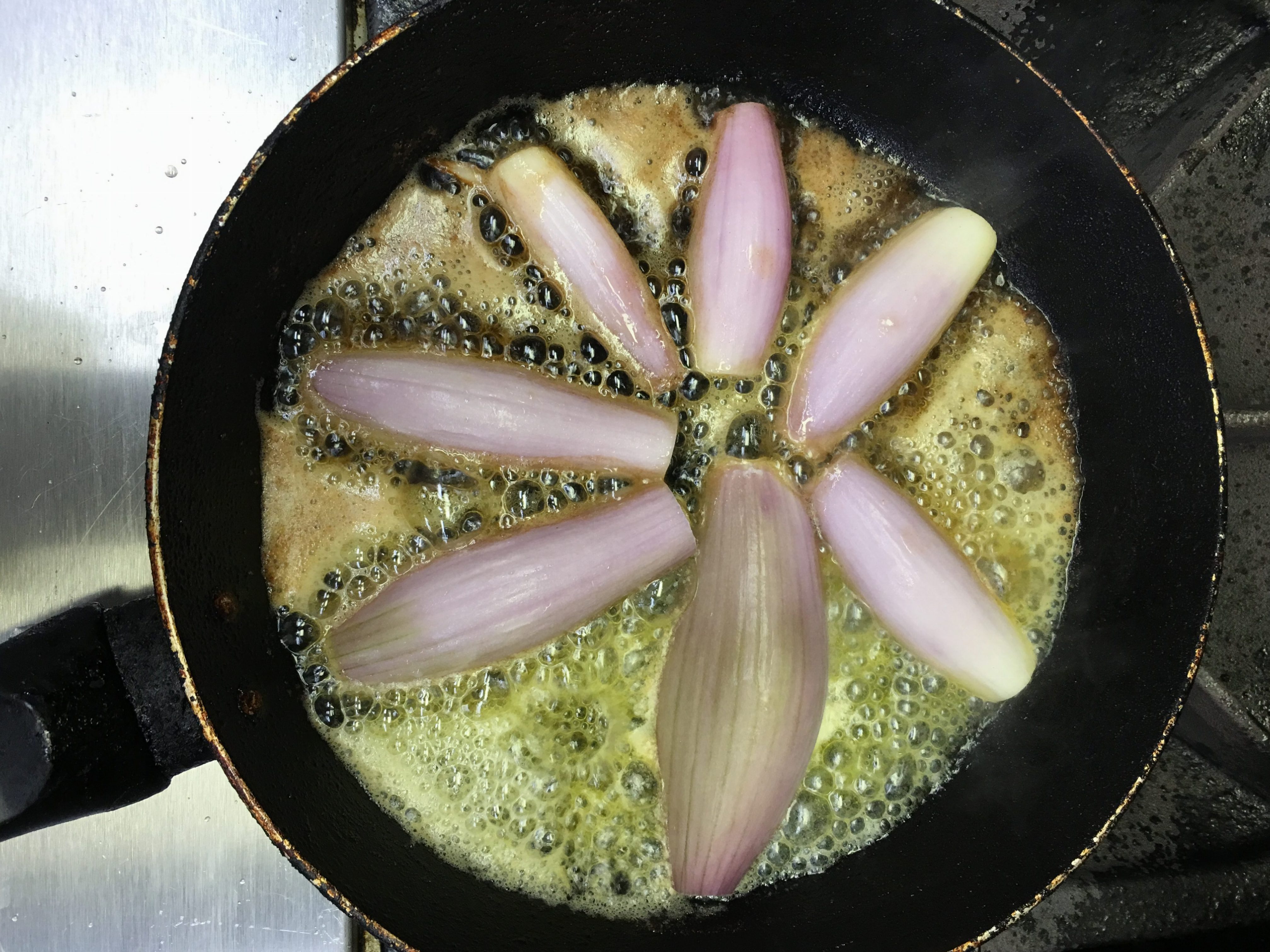 Once the shallots are caramelised and brown in colour, take the pan off the heat and slice the beetroot and add your jam. Spread your beetroot and jam evenly over the shallots.
Next add the puff pastry lid to the frying pan. This is like making an upside down pie!
For the Puff Pastry: make your own or buy a roll from your local super market.
Place your frying pan in the centre of your pre-heated oven for 12 minutes at 190 degrees.
While your Tarte Tatin is cooking, combine your dressing ingredients into a pouring jug.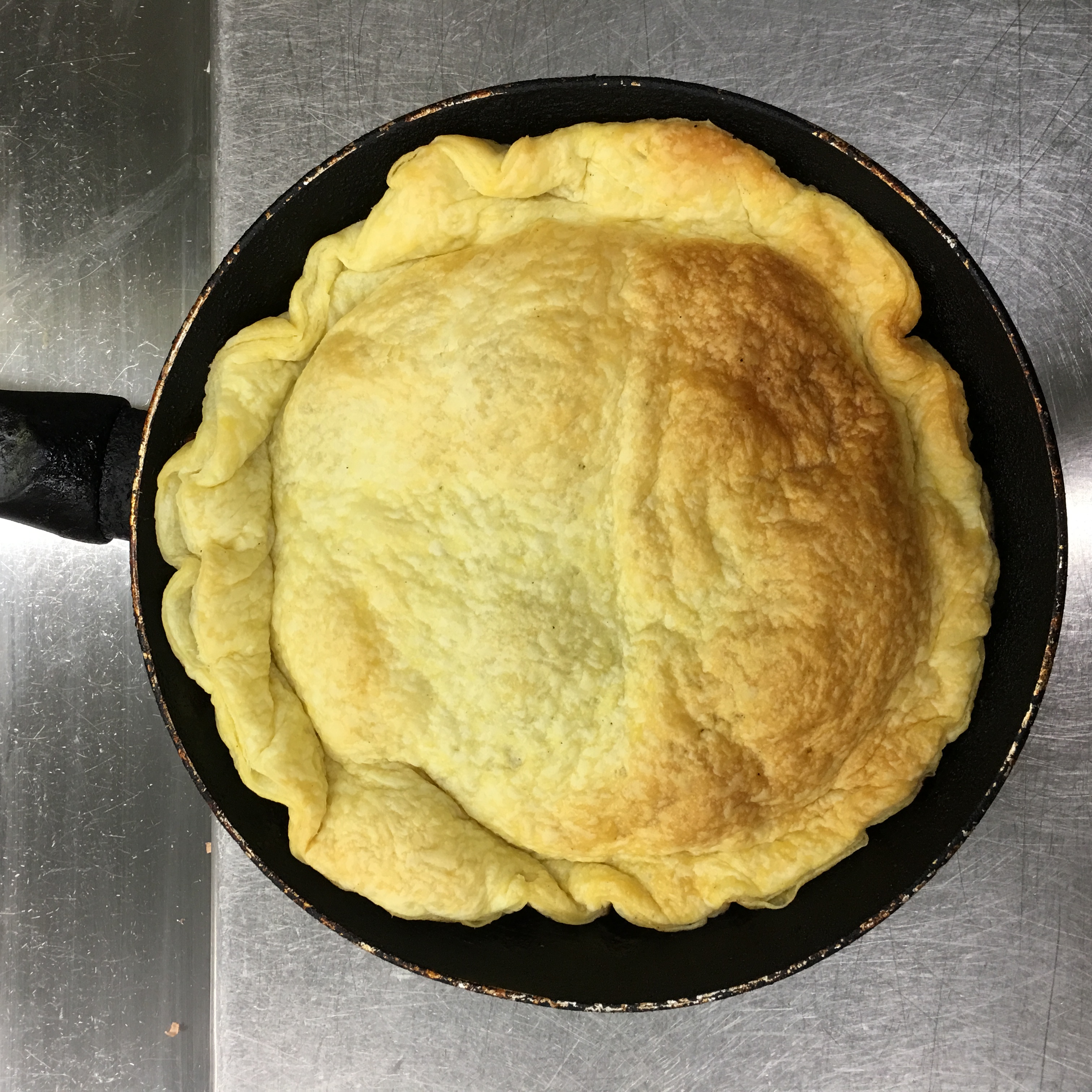 Take out of the oven, grab your serving plate and flip the Tarte Tatin over.
Add walnuts to dressing or sprinkle on top of the Tarte Tatin. Finish dish by garnishing with rocket.
The finished product

Pairing options
We have paired up with Niall from Grange Wines to provide a couple of pairing options for your homemade dish. Grange Wines can be found in Donaghadee and Holywood, Co. Down. Their knowledge and experienced team can help you pick a drink for any occasion from their vast range of stock and industry contacts.
Calusari Pinot Noir, Romania | £9.99
Full of soft red fruits, hints of violets, dried cherry and tobacco on the nose. Really smooth finish with hints of spice and vanilla from the oak ageing. This really punches above its weight for the price range.
Proa Cava, Spain | £10.99
Sparkling wine is a great pairing wine, and especially Cava, as I'm not a fan of Prosecco. This Cava has a bit of a minerality and floral notes on the nose. With apples, pears and sharp lemon citrus on the palette. The acidity and the bubbles will really help cut through the richness of the Tarte Tatin whilst cleansing your palette for another bite.
---
If you enjoyed making William's Recipe or found any of our information helpful, we would love to hear from you! Please share or tag us on Instagram, Facebook and Twitter. Use the hashtag #TheAvaBlogger to be featured.