Looking back at 2017
---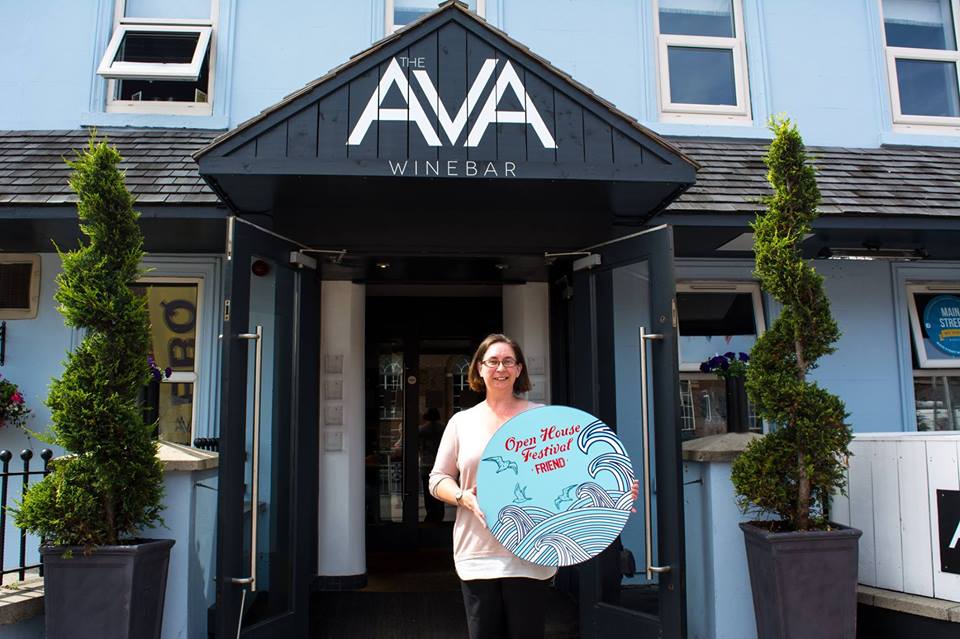 2017 has been a whirlwind year for The Ava, so we thought we would have a look back and share our best bits!
The biggest change was welcoming the Bistro into The Ava Family back in March. The restaurant is located above the Winebar and opens for service every Thursday through to Sunday. The menus and dining style are similar to that of downstairs which allows for consistency and familiarity throughout The Ava brand. The addition has not only allowed The Ava to offer a variety of never before private hire options to their customers, but also a variety of themed dining evenings too.
"It may have taken us a couple of menus changes and tweaks to get everything just right, but we're really happy with the progress of our sister restaurant so far and look forward for what's to come in 2018 ."

Claire Breen, General Manager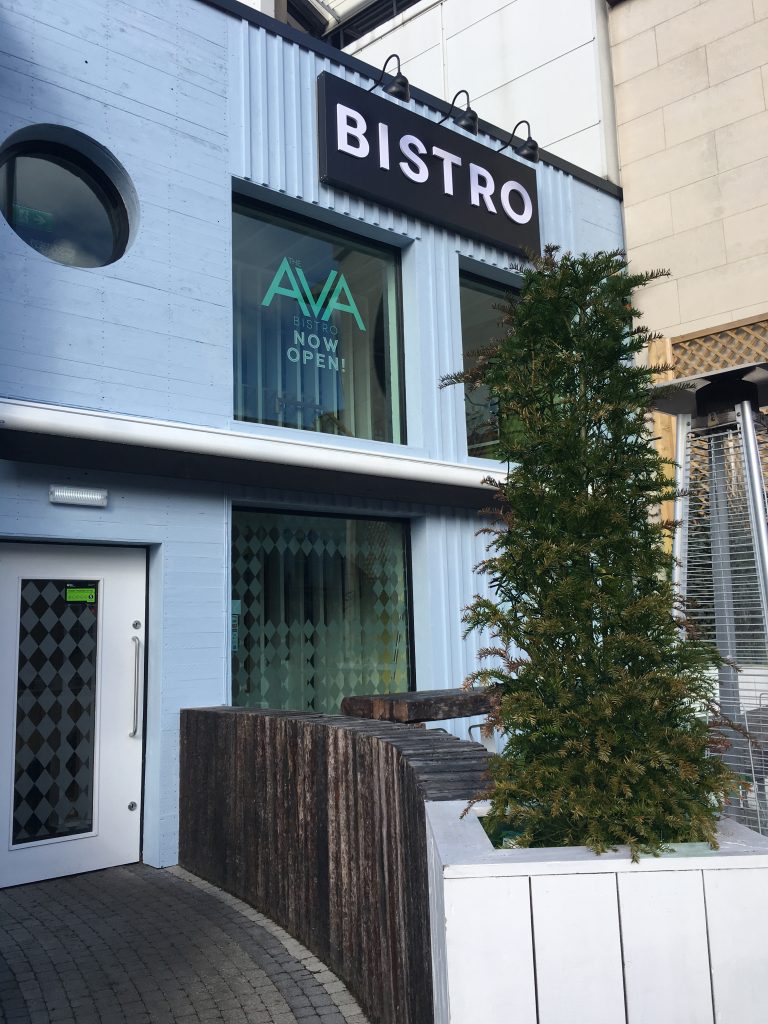 Commissioned artwork
We were lucky enough to have a couple of commissioned paintings of The Ava created this year; local artist Holly Gregg painted a modern watercolour version of the building which can be seen below. To view or purchase her work visit Instagram by clicking the picture and/or Facebook via https://www.facebook.com/HollyGreigArt/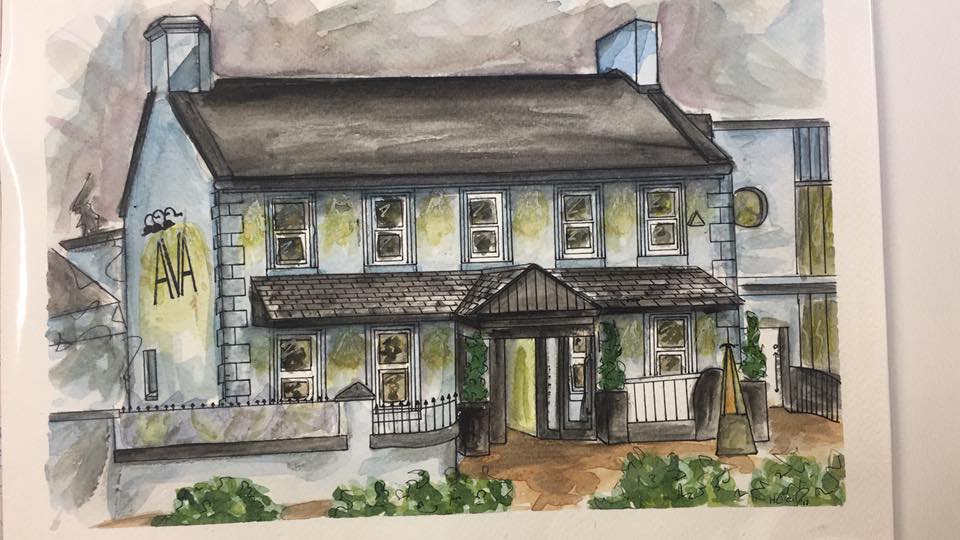 Artist, Alison Brown made 100 watercolour prints of a rather vintage rendition of The Ava building. It was painted in 1992 as part of her 30 paintings and drawings for the book 'Bangor, An Illustrated History & Companion' and was a present to our General Manager, Claire from her parents. To view or more of her work visit http://www.cottage-publications.com/cgi-bin/ctg/index.cgi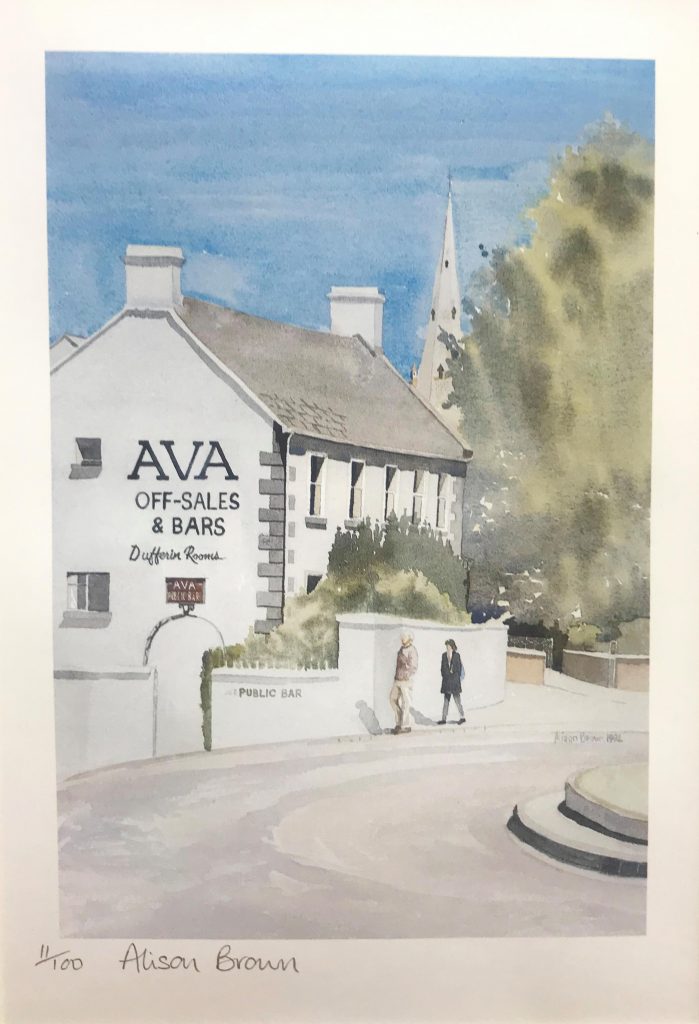 sea bangor festival
The Ava loves to get involved in the community and community events. Sea Bangor Festival was an exciting opportunity to showcase the talented Head Chef and Bar Manager during the festival's cocktail and food demonstrations. Both William and Felipe thoroughly enjoyed the experience and are looking forward to taking part next year!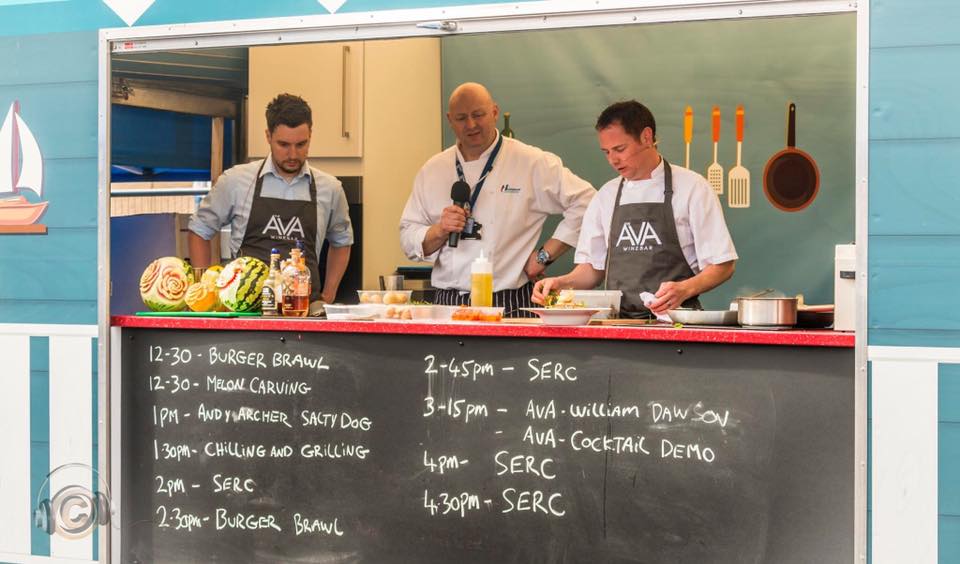 Armed Forces Day
Armed forces day was a big event on upper Main Street with local town initiative, 'Main Street, My Street Bangor' by Ards and North Down Borough Council. The council organised a parade at the local bus and rail station, featuring military service vehicles and a remembrance parade. Main Street, My Street Bangor teamed up with Northern Ireland's Number 1 Radio Station, Cool FM, hosting a Street Party and providing music and banter to the bustling street. The Main Street PR team handed out goody bags filled with vouchers and prizes donated from local stores. We got involved with a BBQ on the Wine Terrace, free children's face painting and special drinks offers, including the specially created, Rum Ration Cocktail.
Open House Festival
2017 marked the first year that The Ava became an OFFICIAL festival venue for Open House Festival, and we were absolutely THRILLED about it!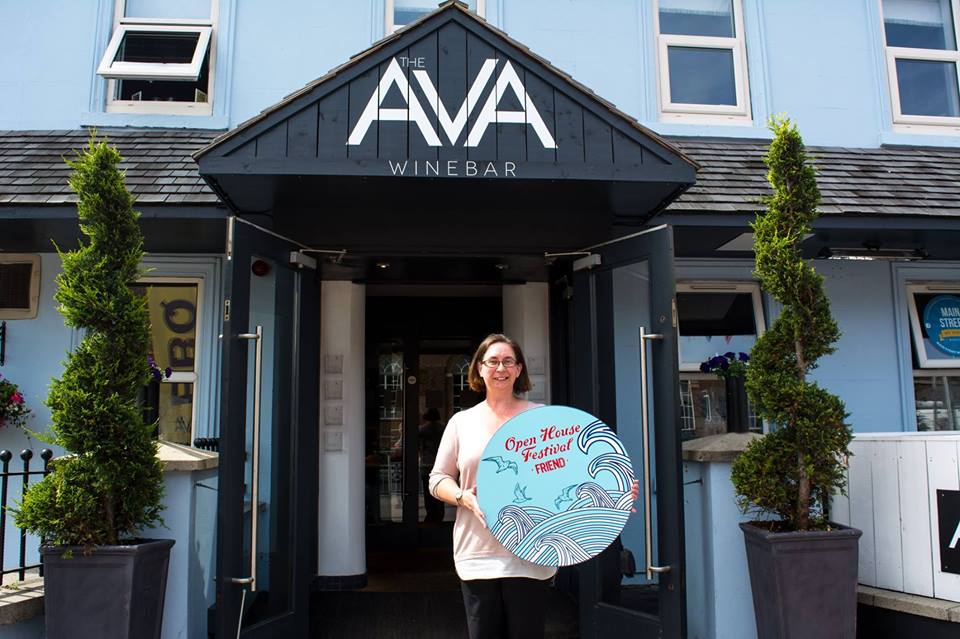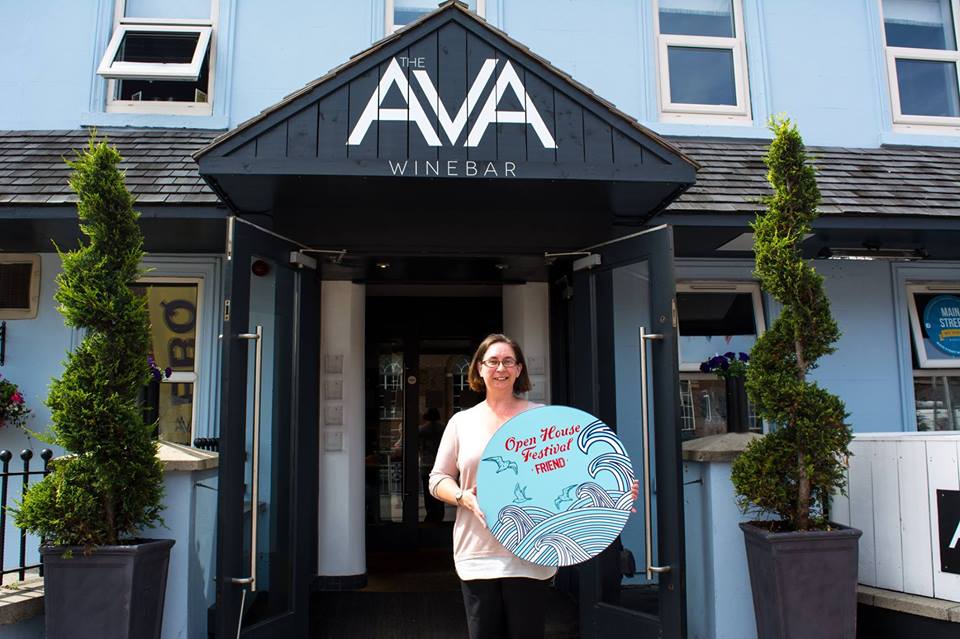 The Ava Bistro hosted the 'Artist in Residence' launch evening at the beginning of the busy month, which gave the local artists involved, their hosting businesses and festival folk a chance to mingle and network. Conor Edgell was the chosen artist for the Bistro, his collection, 'Liquid Mountains' was showcased within the venue for the whole month, some images are pictured below.  To find further information on where you can purchase Conor's work, please email conjedge@gmail.com
The Winebar took part in the Festival's first ever Gin Jaunt which took place over 5 nights throughout the month of August. Our Assistant Manager, Chris and Bar Manager, Felipe embraced the competition in a friendly but competitive fashion. A lot of hard work went into the preparation for each evening as they aimed to provide the ultimate experience for festival go-ers, paying attention to the finest of details. Felipe put a 'make it at home' spin on each evening, demonstrating to attendees how simple his serves were to make in the comfort of their own home. The team took home a humble 2nd place, just narrowly missing out to fierce competitors, The Salty Dog.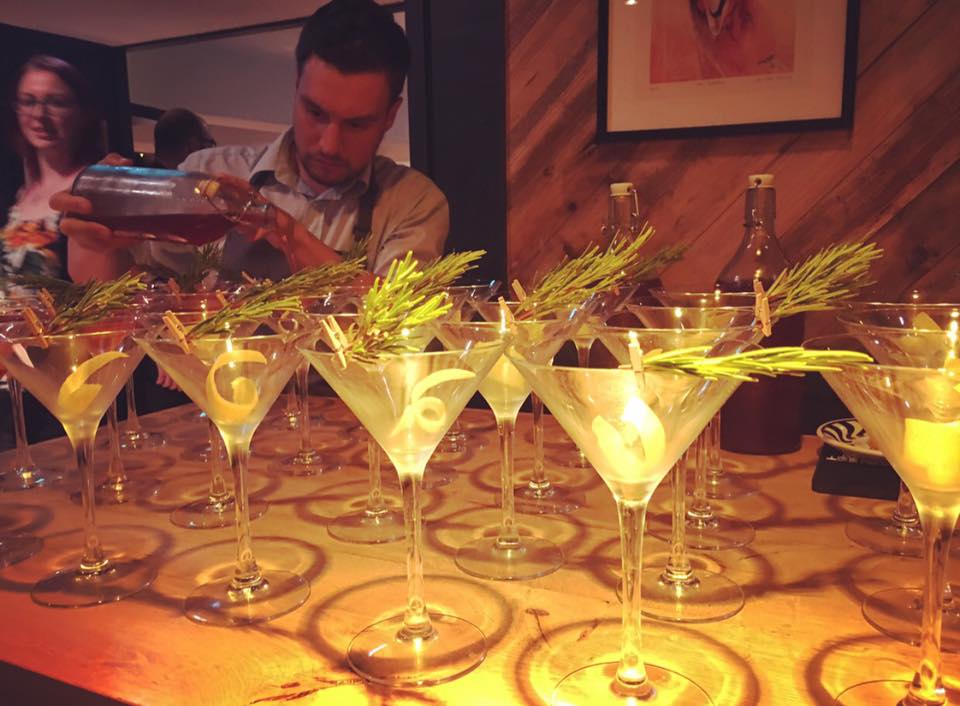 A particular highlight from the Gin Jaunt's was hosting an intimate evening with Jerry from Jawbox. Customers and staff sat wide-eyed and utterly enthralled as he passionately told the story of his gin. A gin which at The Ava, we have adored since it was first made available within the industry with our original serve, the Gin-tini and more recently, Liquid Gold.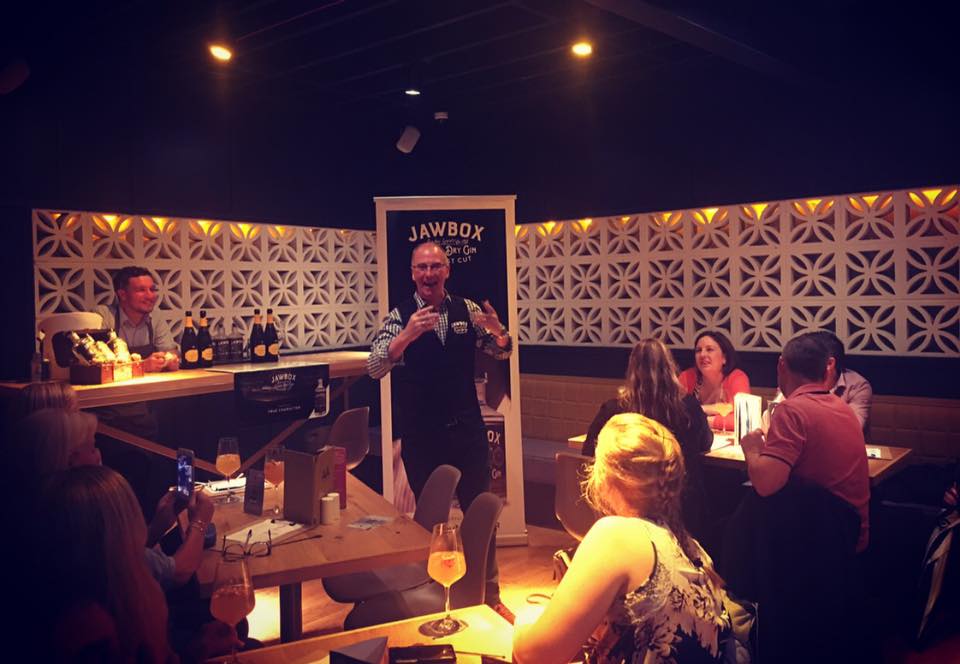 Bangor Business Awards 2017
This was our second consecutive year at The Bangor Business Awards. This year we were shortlisted for Best Business Premises, previously Best Marketing Initiative. Our Operations, General and Assistant Managers got all dolled up and enjoyed themselves at the Awards Gala in October.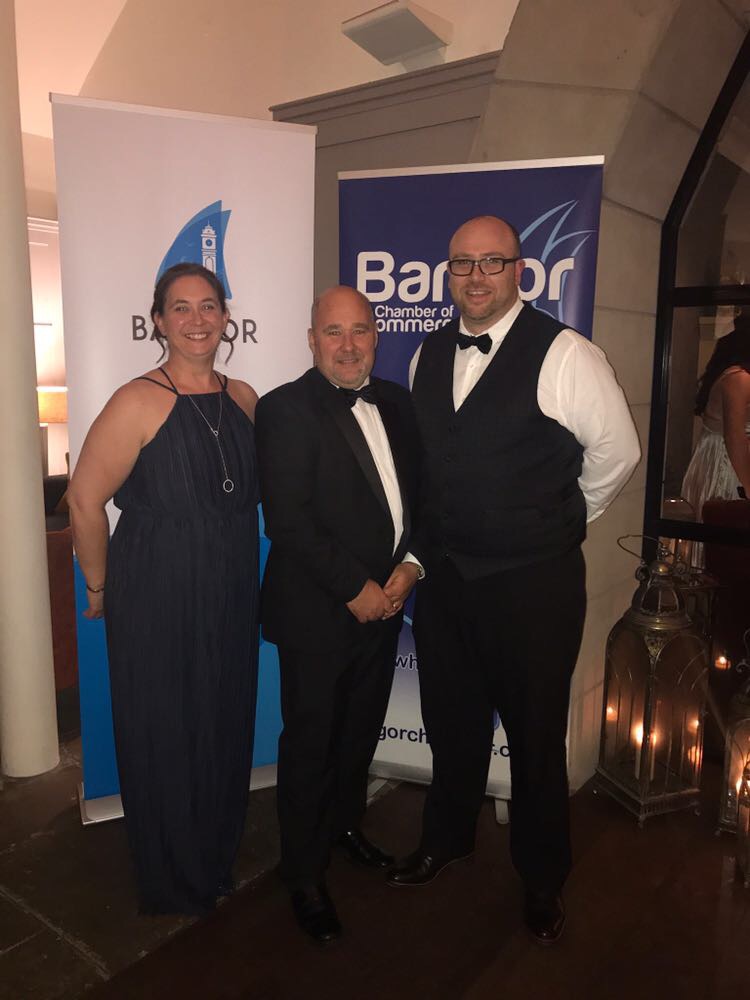 Bloomfield Shopping Centre
For a week in October, we decided to set up camp in Bloomfield Shopping Centre in our hometown of Bangor. It gave us a chance to meet some of our customers and potential new customers face to face, away from the busy restaurant environment.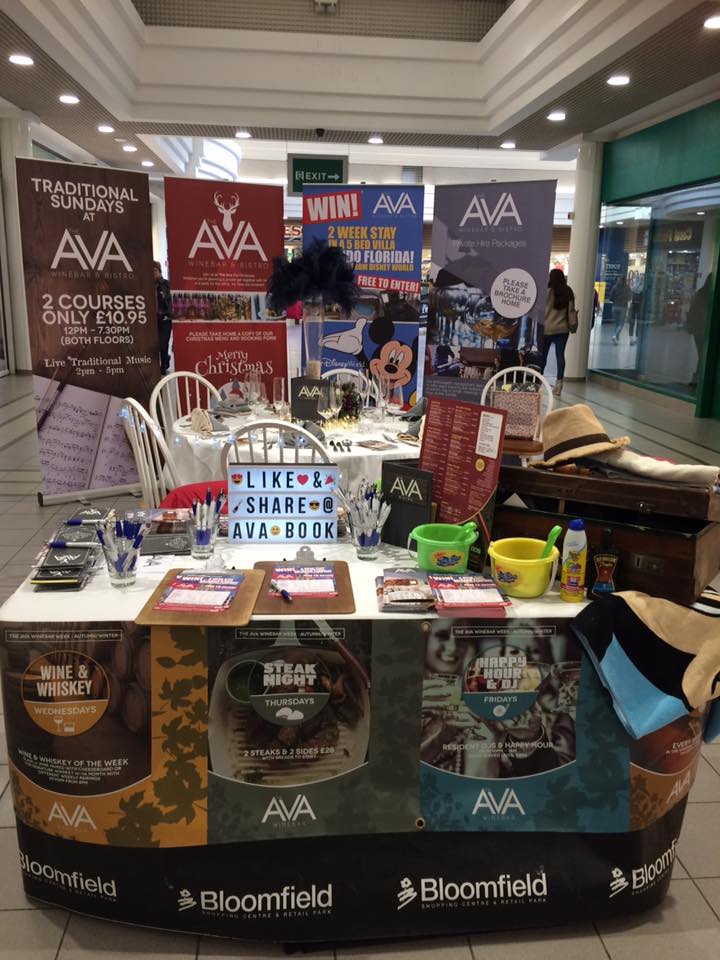 Bangor's Big Christmas Light Switch On
As part of the town's big Christmas light switch on we teamed up with Main Street, My Street Bangor and the Ards & North Down Borough Council. The council organised a Christmas Carol Service with local school choirs in the bus station which coincided with the light switch on at McKee Clock later in the day.  Bartender, Theo, was handing out alcohol-free mulled wine and fresh mince pies for spectators and travellers.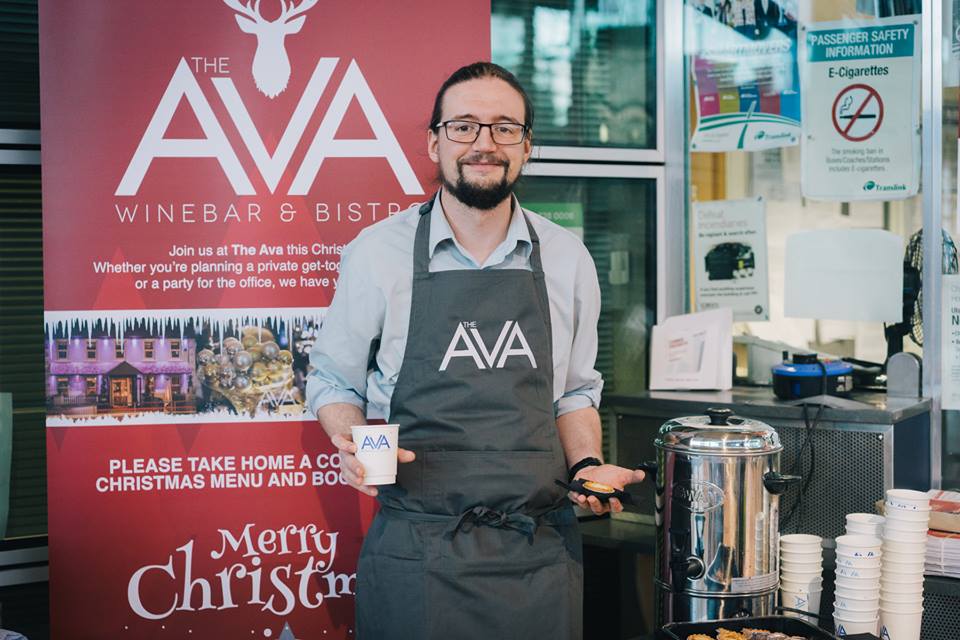 Caorunn Gin Cocktail Competition
United Wines held a Caorunn Gin Cocktail competition in the Titanic Hotel, Belfast in early November. Our Bar Manager, Felipe made the shortlist with his creation, 'The Caorunn Crumble', inspired by Felipe's fond Christmas memories of his mothers baking. This is reflected in the finished product with the smell of Christmas as soon as you pick up the glass, a sharp burst of refreshing apple and citrus followed by the sweet apple and cinnamon aftertaste. If you would like to know how to make Felipe's Festive Serve visit our blog: http://avabistro.co.uk/felipes-make-it-at-home-christmas-cocktail/
In Felipe's absence (a honeymoon in Singapore, we can forgive him, just) Chris, our Assistant Manager stepped up to the plate. The event was hosted by none other than Cool Fm's very own, Rebecca McKinney but this didn't seem to shake our fearless Chris. Unfortunately, The Ava missed out on the win however some valuable lessons, experience and inspiration were taken back to Bangor!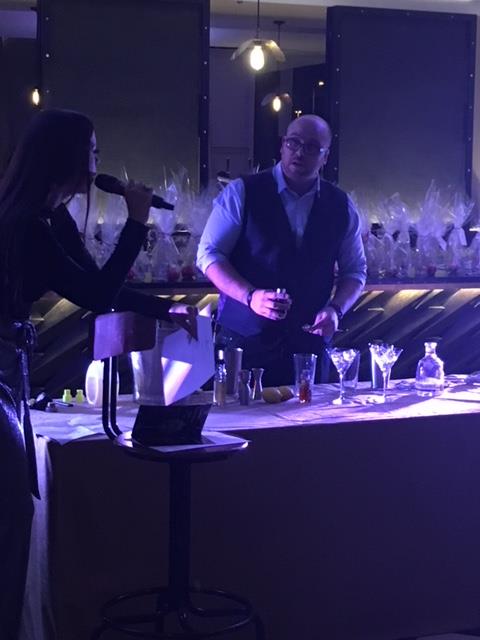 New additions
This year we have also seen the amazing additions that are William, Chris and Felipe to the Ava team. Their commitment to the business is like a breath of fresh air with their enthusiasm and drive to get the job done.
William leads our kitchen team, Felipe mans the bar and Chris assists Claire in the day to day running of The Ava.
Competitions and giveaways
Let's not forget about our fabulous competitions and giveaways over the last 12 months!
The Ava Winebar Week has quickly become an Ava staple with its jam packed promotions on food and drink for each day of the week. Each promotion or theme is tailored with the customer in mind and every season the team try to figure out which promotions are worth keeping and which new options to introduce. When we announce the new Winebar Week on Facebook we pick 7 entrants from a share and like competition to enjoy a night on us.
The Florida Prize Draw, which took place in October has certainly been our biggest competition and prize to date. Entrants could win a 2 week stay in a five-bedroom villa in Florida (with a pool!). This competition was introduced during our trip to Bloomfield SC, it was a paper entry and the winner was announced on Facebook via a live draw.
In the same week, we also offered our customers the chance to win £500 off their next private event or party with us. This was done via a share and like Facebook competition. Hugh Jackson was our winner and he plans on spending his voucher on his wedding next April!
With the run-up to Christmas this year The Ava decided to help customers out with three £100 shopping vouchers given away weekly via Facebook. The share and like competition reached over 185,000 people over the course of 3 weeks which completely blew the team away.
A few of our miscellaneous competitions throughout the year included #WineME bottle giveaway's on selected wines, combined partner competitions with fellow local businesses and initiatives within the town as well as alcohol suppliers, charities and schools.
Keep your eyes peeled on Facebook for our competitions in future. Remember, if you're not in, you can't win!
Well, haven't we been busy? The last 12 months have been action packed!
Amongst our day to day running of each business under The Ava umbrella, we constantly strive to be the very best we can be. We strongly believe in customer service and we try to convey that via our online platforms and in person.  Building a rapport and engaging with our customers not only adds to a great dining experience and online presence, but also helps build lasting relationships, ensuring return visits and recommendations to friends.  We would just like to take this opportunity to thank each and every person that supports us, on and offline, because without your support, The Ava team would simply not have the drive. 
We are looking forward to 2018, and can't wait to welcome all of our current customers and potential new ones! Our doors are open 7 days a week; join us for food, drinks or just a cuppa. Staff are on hand for a natter and some company and banter is promised as standard.