Part 1: Celebrating a 1st Birthday in style, with gin!
---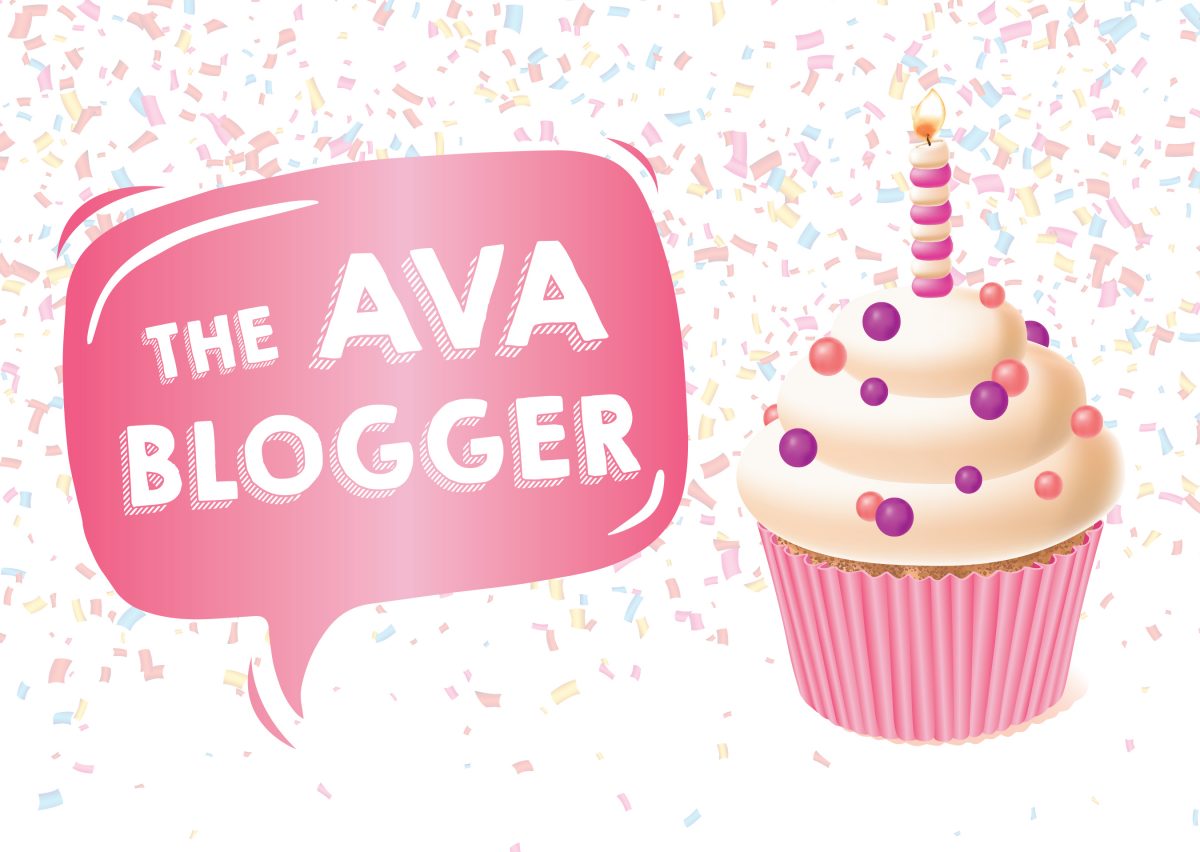 We're sure you're all well aware of a Birthday Week but have you heard of a Birthday Month??
Well, The Ava Blogger has been busy celebrating their 1st Birthday the last few weeks, and they've been getting up to something rather special.
Working closely with Bar Manager, Felipe, on a two part Facebook Competition, Felipe wanted to involve the public in helping him pick the next Gin Fusion flavour. A bit of planning was involved to ensure the competition would run effectively and the overall aim was achieved; selecting a flavour suggested by a member of the public that proved most  popular among The Ava's Facebook audience.
The first part of the competition was posted on the 8th of October, The Ava Blogger asked customers on Facebook to suggest potential flavours they would like to see as The Ava's next Gin Fusion. Just under 75 suggestions were put forward within one week.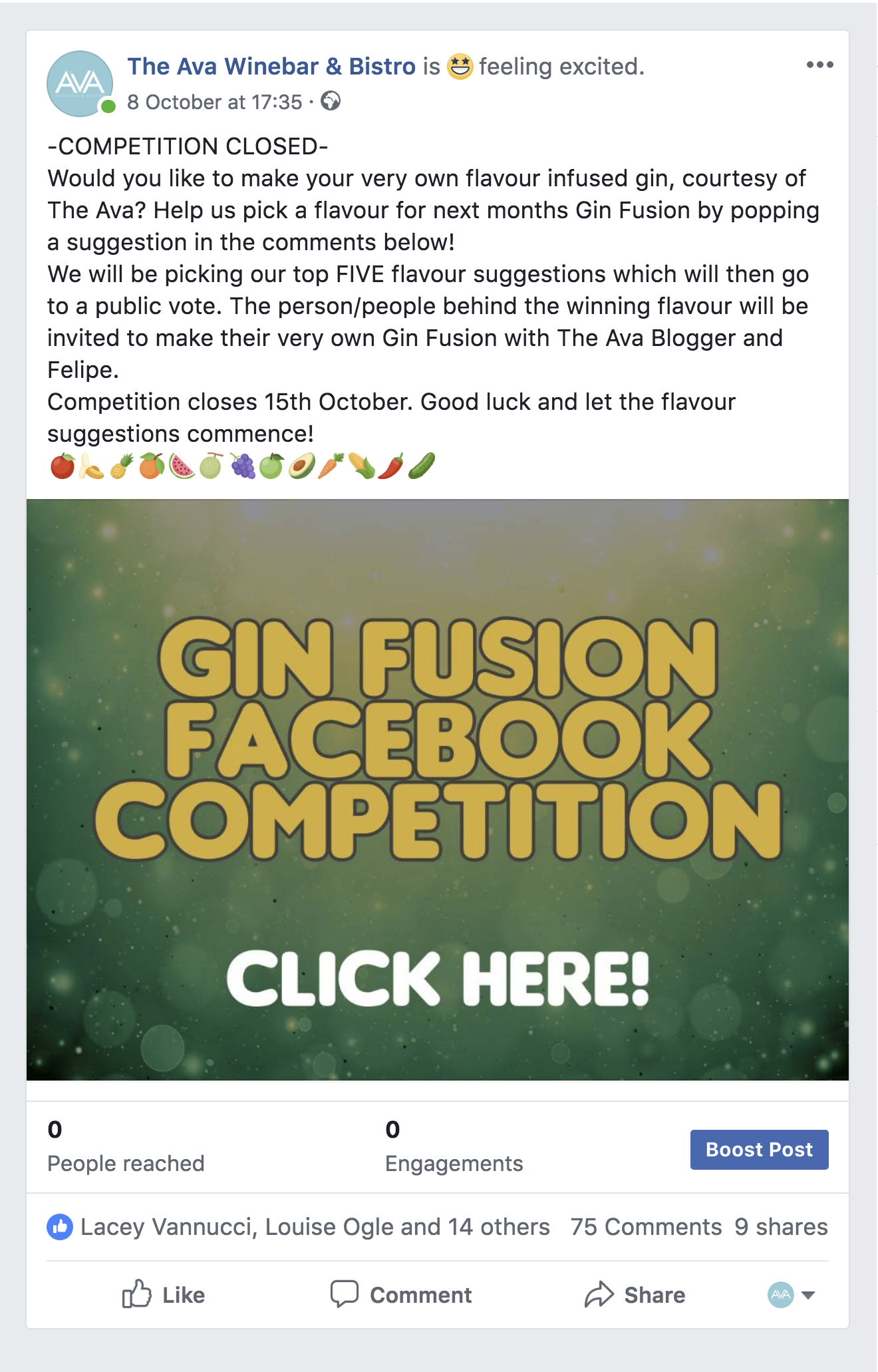 Felipe and The Ava Blogger then picked their Top 5 suggestions and posted a public poll, the winner from this would then be invited to make their very own bottle of Bombay Infused Gin.  The Public Vote was originally intended to be in the form of a poll, however Facebook restrictions for business pages only allows for a poll to have two options to choose from. It was then decided that a reaction post would be the most effective way for the public to vote for their favourite flavour combo. The Public Vote exploded with activity, in both reactions and comments.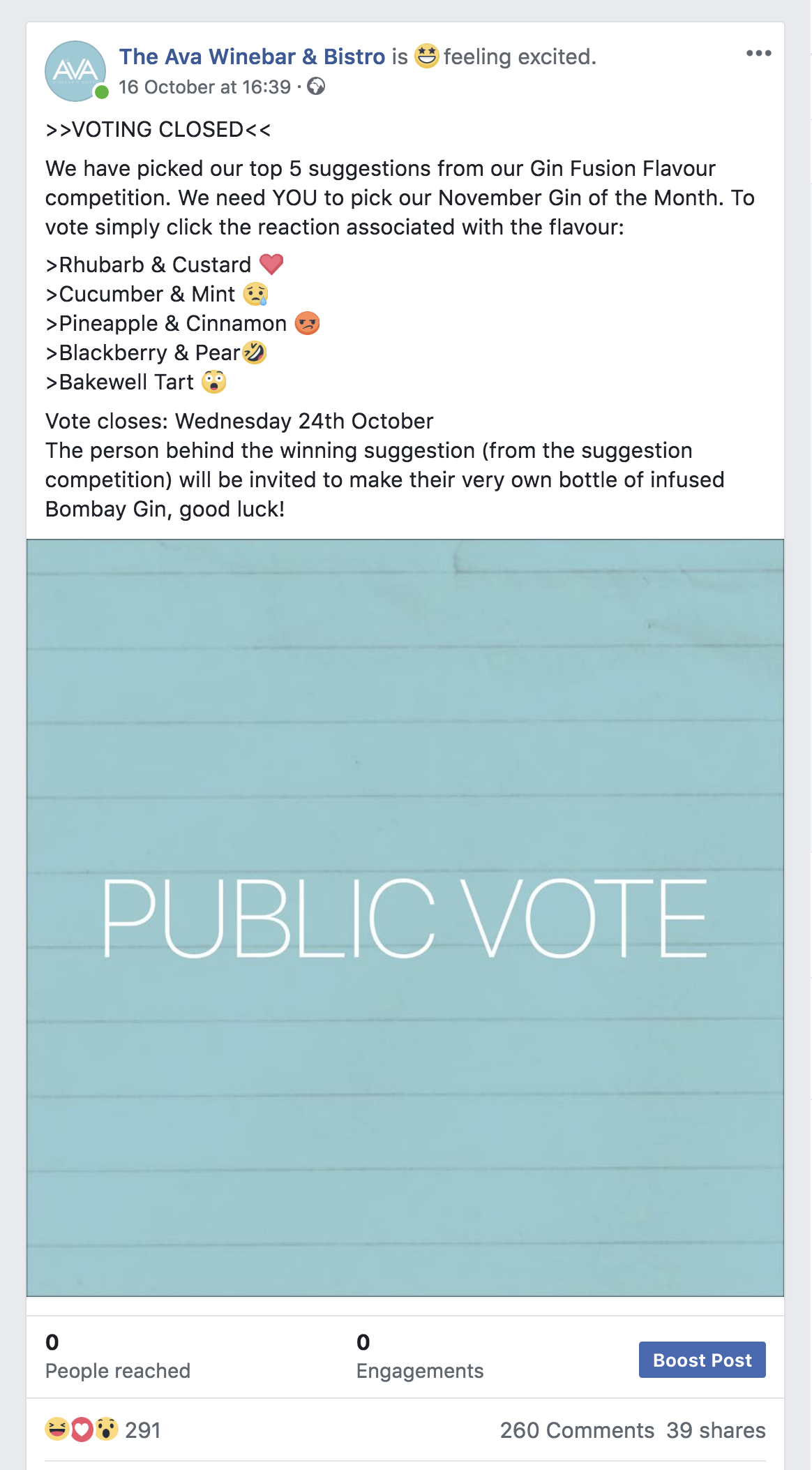 When it came to announcing the winner, due to the influx of engagement in the likes and comments, all reactions were added up. The aim of the competition was for the public to vote for their chosen flavour, therefore all votes needed to be counted.
It was close, a total of 531 votes were cast with two very clear favourites in the running to win, see the results below:
Results:
Rhubarb & Custard: 241 votes
Blackberry & Pear: 198 votes
Pineapple & Cinnamon: 12 votes
Cucumber & Mint: 18 votes
Bakewell Tart: 63 votes
It's not over yet! The Ava Blogger is planning the Gin making evening and even has a few surprises in store for the competition winner. Stay tuned for Part 2 where The Ava Blogger, Felipe and the winner, Nikki Howard, make the winning Gin Fusion.
Do you think The Ava should host another flavour competition? If so, let us know in the comments below!