St. Valentine's Day at The Ava
---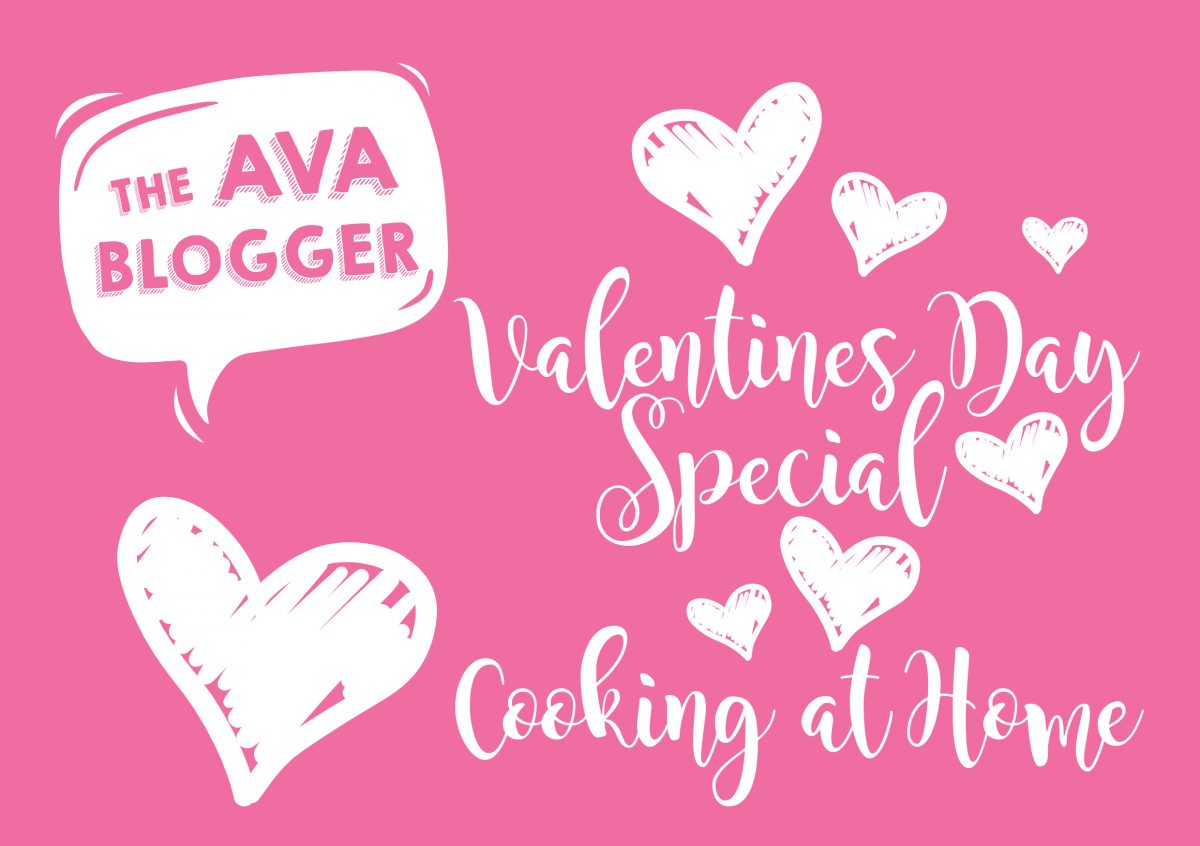 With William and Felipe
St. Valentine's Day, also known as the Feast of Saint Valentine, is a holiday celebrated by couples all over the world. Perhaps this is why the tradition of going out for a lovely meal is still alive and well today. We at The Ava believe there's nothing better than a good feast and indulgence with the one you love.
William has put together a menu, complimenting the holiday with an idea of sharing, providing an intimate dining experience.
Click here for the full food menu.
Dining out not your style? Fancy treating the other half to a night in? We're here to help! Felipe and William have put together a little recipe blog from The Ava's Valentine's Day Menu which is sure to get the tastebuds going!
But first, everyone needs greeted with a cocktail, right?
---
To start
Open your date night with Felipe's, Pink Angel Cocktail
Putting a twist on the French martini, the fun and enjoyable drink has a very moreish, sherbet fruitiness.
Serves: 1  Prep time:
Allergies: Eggs, Fruit Juices
---
ingredients
25ml Absolut Raspberry
25ml Frambiose (Raspberry Liqueur)
25ml Cranberry Juice
25ml Lemon Juice
25ml Raspberry Sugar Syrup
12.5ml Elderflower Cordial
Dash Egg White

---
prep work; Raspberry sugar syrup
Make sugar syrup with 2 parts caster sugar and 1 part hot water. Add the raspberries and stir until it becomes syrup like and takes on a nice red colour. Allow to cool and then strain. For further information on how to make sugar syrups visit our previous blog post.
---
cocktail method
Add the lemon juice, raspberry sugar and elderflower cordial to the mixing tin, followed by the cranberry juice. Finish by adding all alcoholic ingredients and then a dash of egg white. Fill tin with ice and now give it a good hard shake. Double strain into a Martini or Coupete and finish with raspberry dust.
Felipe gives us the reasoning behind his drink…
"Colour was key for me especially with it being Valentine's Day, I have used ingredients to keep the drink what I would call "pink and fluffy'.

I have finished with a raspberry dust which I have been sworn to secrecy on the recipe from my mentor in Edinburgh. How can we finish it off you ask? Plenty of ways, try popping candy, flavoured sherbet or float some slices of strawberry with an engagement ring on top, the possibilities are endless!

Creativity is key so have fun with it. Please feel free to share your proposals, I mean drink creations with us."
---
Next…
The Plate of Sharing Starters
the perfect intimate starter to share
If you're anything like me you might struggle to just pick one thing from a menu, but what if we told you you didn't have to choose? Or maybe you're cooking for a date for the first time? Don't know what they like or dislike? Don't worry! Options are always good which means the sharing platter is the way to go. *Also good for leftovers, most of the prep can be done the day before so you can just serrve!
Elements:
Chicken Liver Pate, Plum Chutney and Crispy Croutes
Tomato & Lovage Soup
Goats Cheese Bon Bons
Mini Prawn cocktail in a parmesan basket
Chicken liver pate, plum chutney and crispy croutes

Serves:
ingredients
300g softened, salted butter
1 medium onion
3 garlic cloves
450g chicken livers
125ml brandy
1 1/2 tablespoon of fresh thyme
salt & pepper to taste
Homemade plum chutney (any local small businesses in your area? Have a quick google and support your local!)
Method
tomato & lovage soup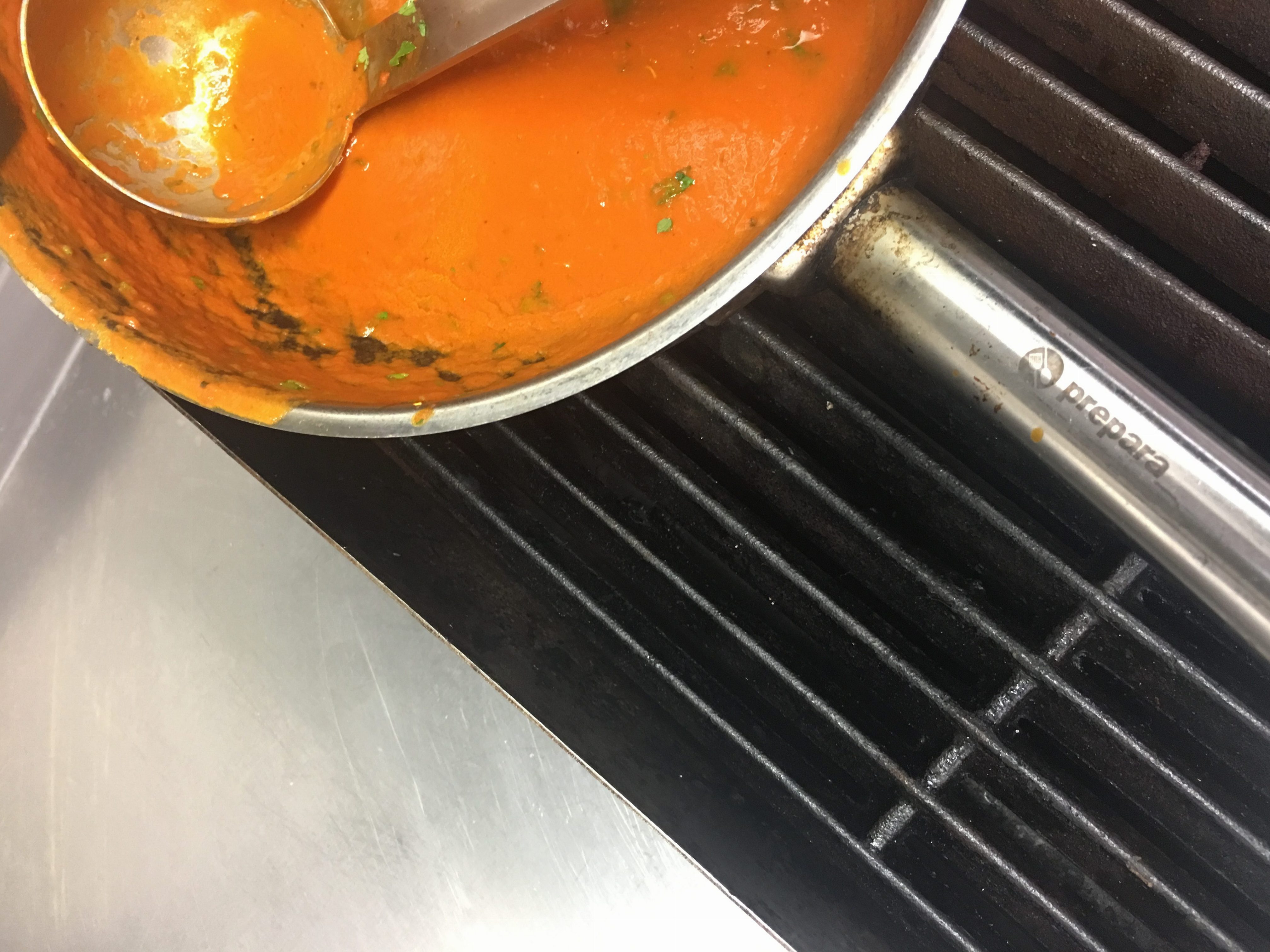 Serves: 4-6
ingredients:
1 onion
3 garlic cloves
Tomato Purée
1 tin chopped tomatoes
Pint of veg stock
Splash of red wine vinegar
100g butter
Small bunch of lovage
Salt & Pepper to taste
Method
Put large pan on high heat, add butter and sauté onions and garlic. Add the tomato puree, tinned tomatoes and vegetable stock. Bring to the boil and simmer for 20 minutes then blend the mixture. Chop lovage finely and add to soup with red wine vinegar, season to taste.
The Ava's goat's cheese bon bons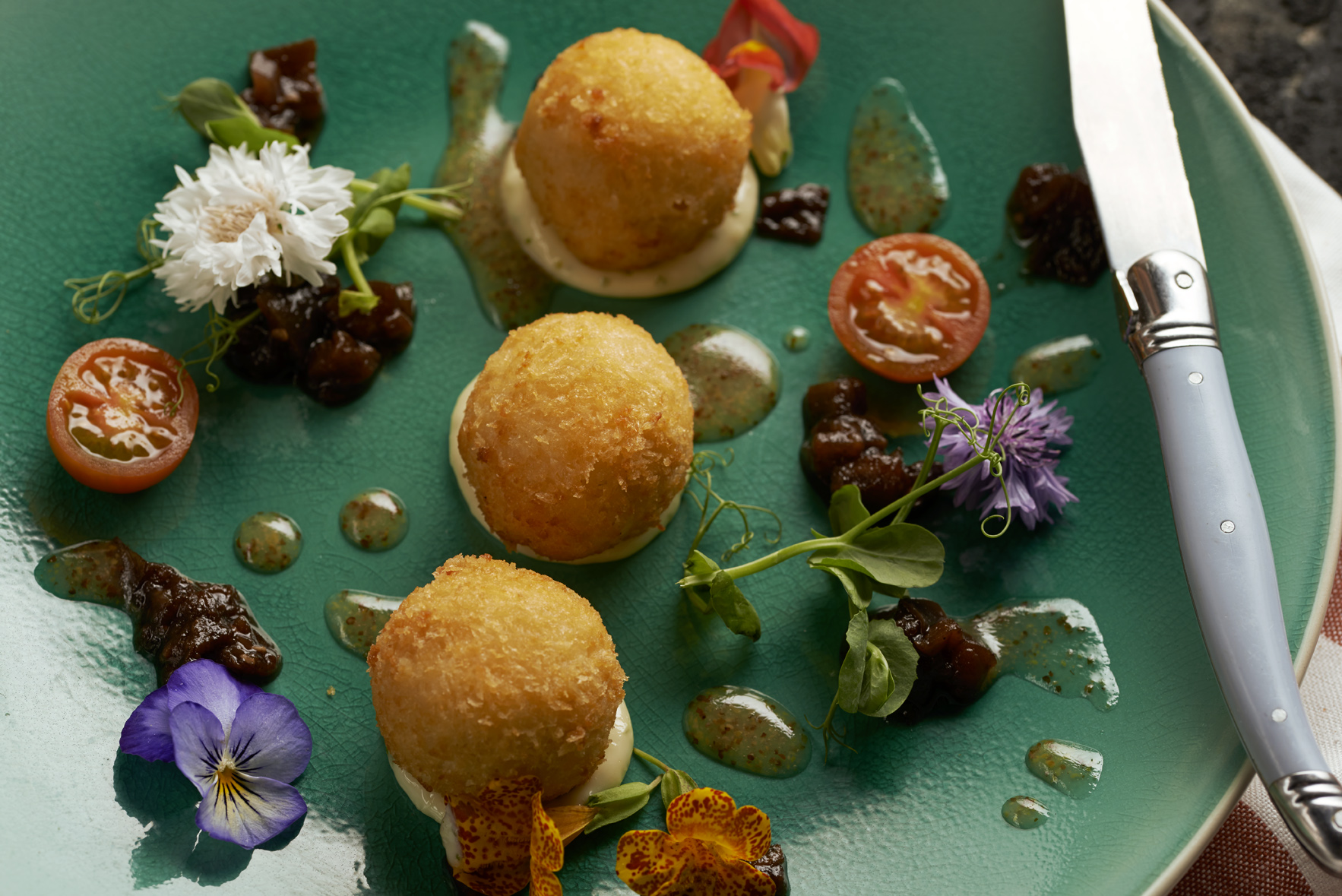 Serves: Roll as many bite size balls as you desire for your party, 1-2 each will suffice for light bites!
ingredients
Goat's Cheese
Panko Bread crumbs
Black Cracked Pepper
Method
Take the rind off the goats cheese, add black pepper and mix. Roll mixture into balls in the palms of the hands, then add breadcrumbs. Deep fry before serve on a high heat for 1 minute.
mini prawn cocktail in a parmesan basket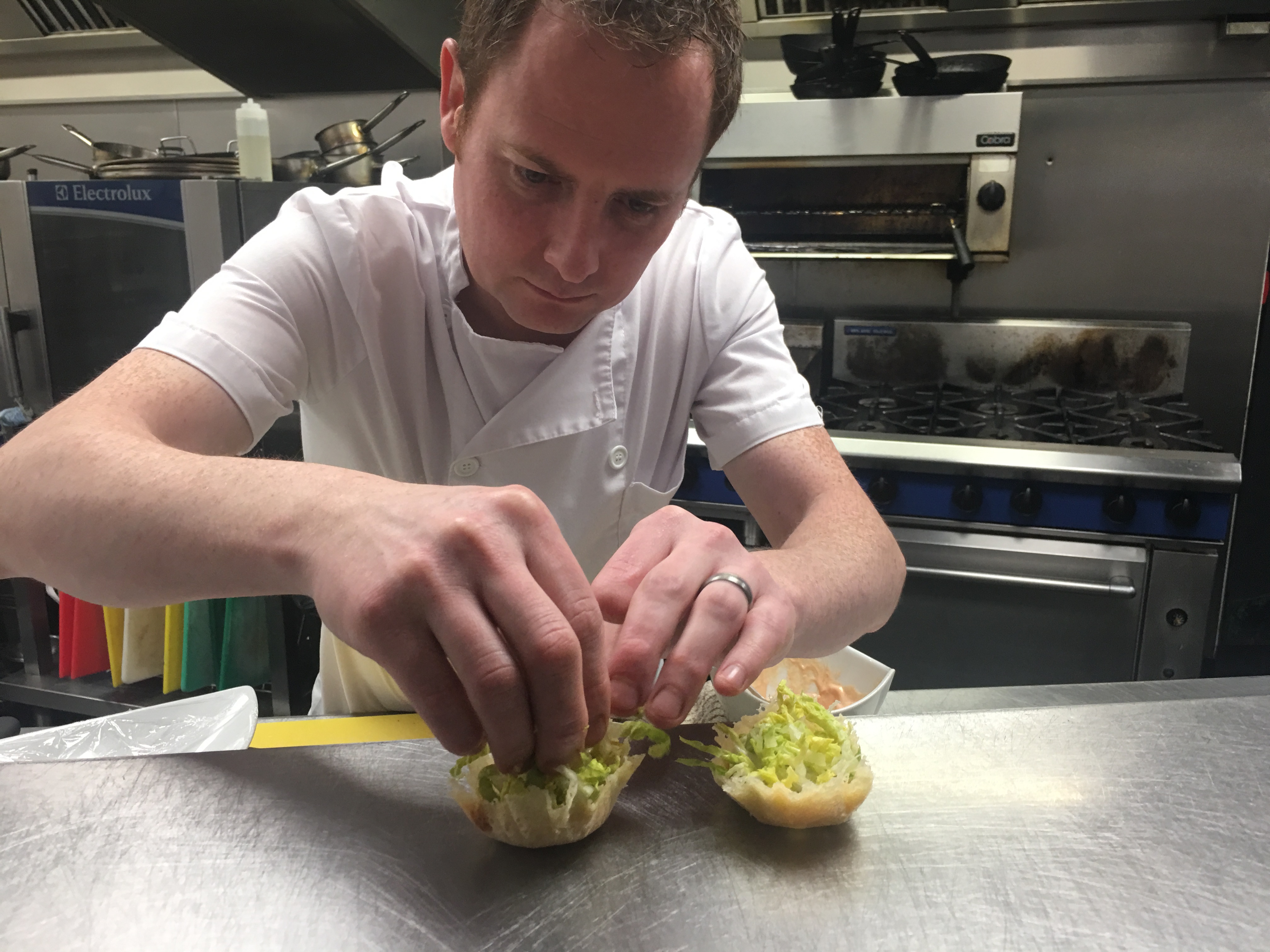 Serves: 2
Alter your ingredients to make more or less of desired prawn cocktail mixture 
ingredients
Prawns
Marie Rose Sauce
Parmesan
Garnish; salad & tomato
Cayenne Pepper
Method
Parmesan Basket: No need to grease the paper, apply a small amount of parmesan and spread evenly in a circle. Pop in the microwave for 30-45 seconds, keep an eye out to make sure the cheese does not burn. As soon as it comes out of the microwave immediately mould and shape around a circular bottomed object for 30 seconds. Carefully peel off and allow to cool.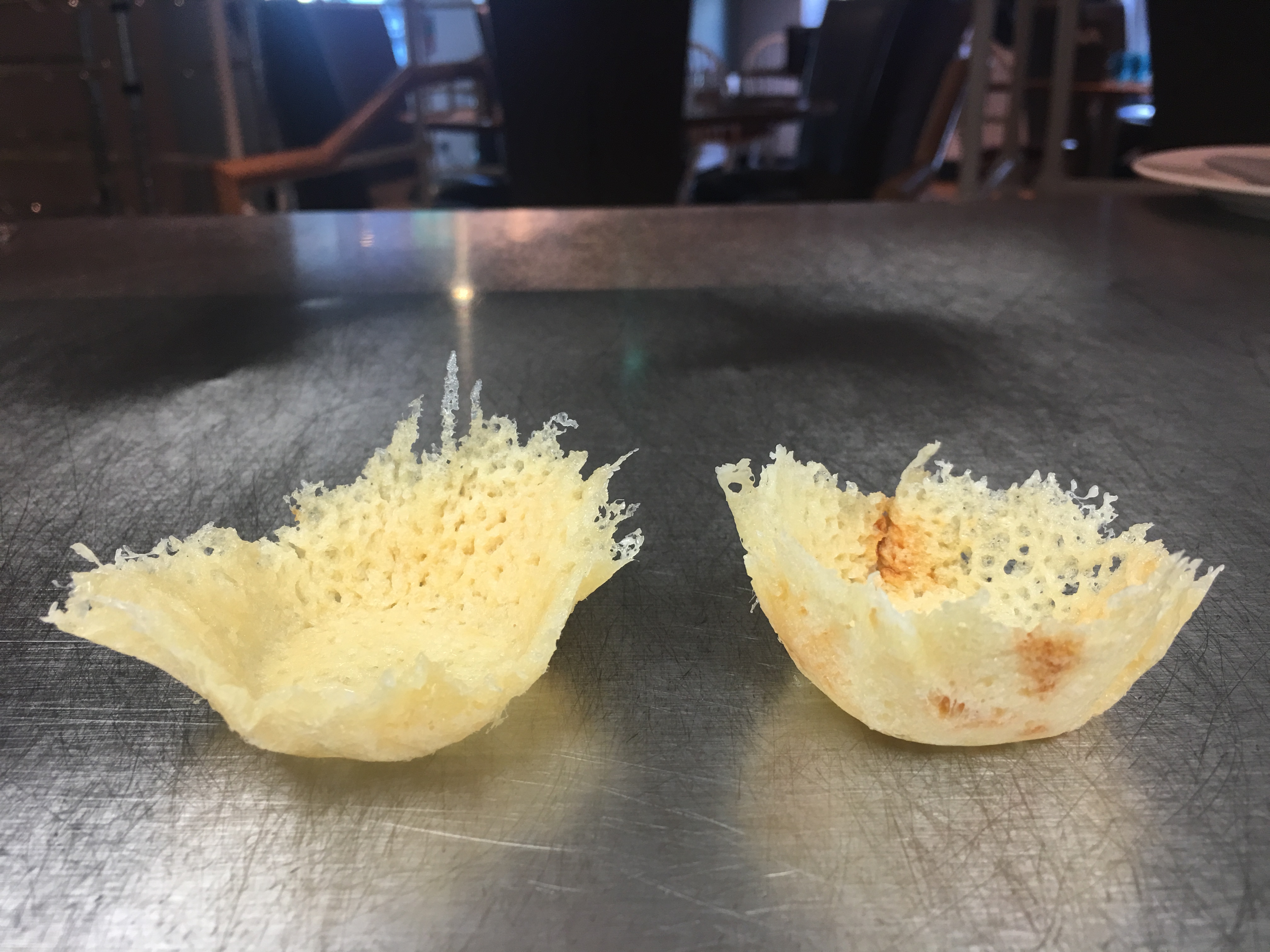 Mix prawns and Marie Rose sauce together and leave in the fridge for 2 hours. Estimate how much you will need to fill your parmesan baskets (roughly 1-2 table spoons), add garnish to baskets and top with prawns. Finish with a sprinkling of Cayenne pepper for a little kick!
plate it up!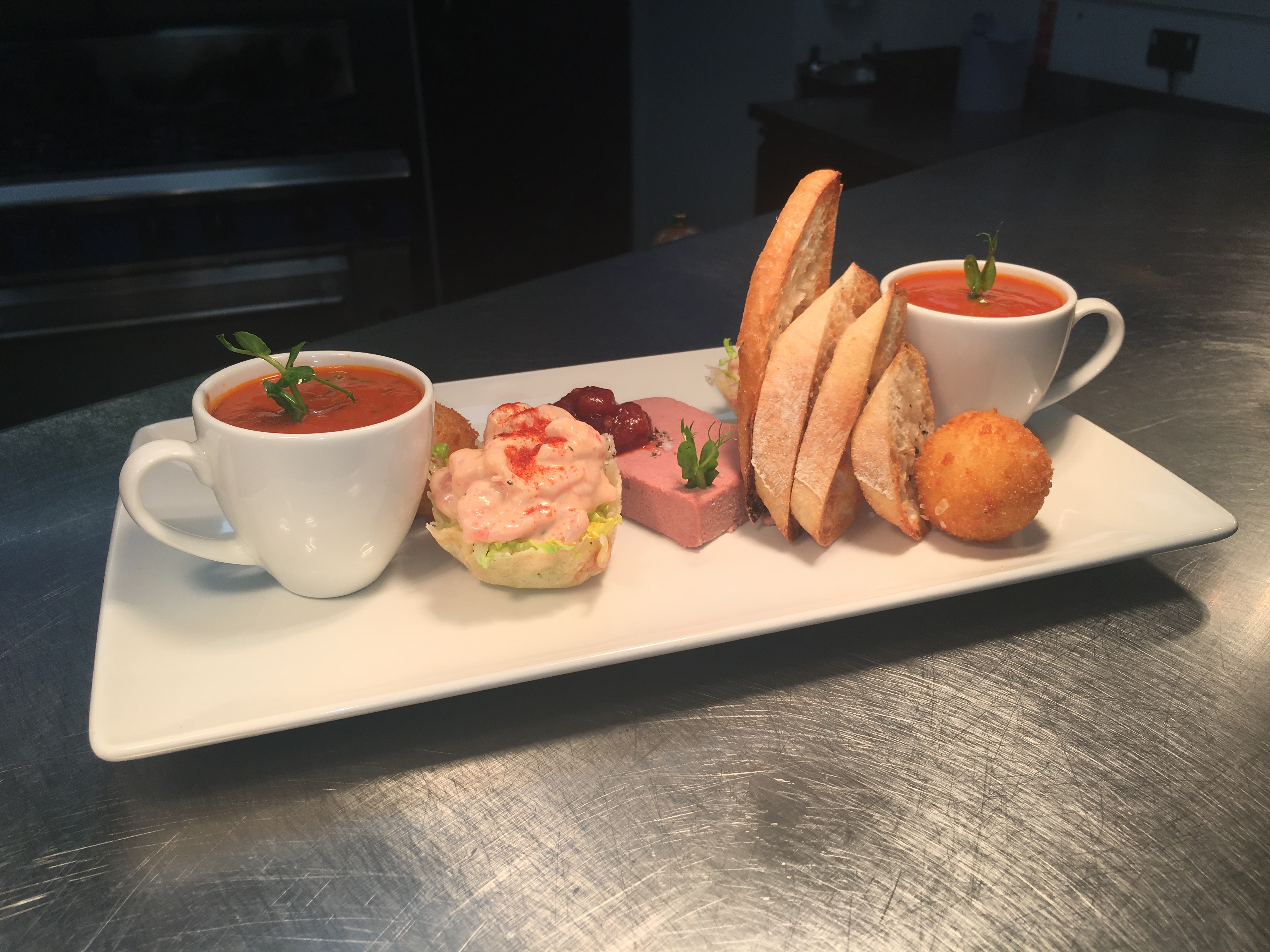 Now it's time to discover the wee artist inside you, design your platter anyhow you like. The joy here is you can get as creative as you want…
Serving Tips:
Serve soup in espresso mugs for a light option
Get a large serving plate so all of your items can look like a delectable sharing platter for you and your guest
Really go all out by getting garnish to spruce up your plate; edible flowers, petals
Unsure where to place your Chutney for your pâté or Goat's Cheese? Try using the back of a spoon to make shapes on the plate and set your items on top
Use heavier components to wedge or lean other items to create different structures on the plate, make it pop!
Still need some inspiration?? Try Instagram and Pinterest
---
To finish…
End the evening with another cocktail or two